Blog
View all
June Info Sessions for Summer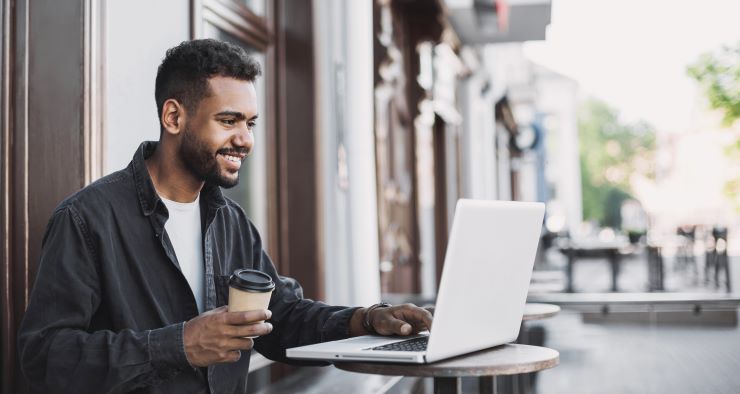 5/11/2021
Interested in a new career? Not sure where to start?
If you're considering a shift or pivot in your career, this summer is a great time to take a closer look at your options and try a foundational course that could not only help determine your future learning, but a new career. Tombolo Institute is offering information sessions in many of our program areas. Learn about the job market, potential career paths, and ways to get started. Find answers to your questions directly from one of our rock star instructors in your area of interest.
All info sessions are scheduled for Thursday, June 10th, from 5:00 PM PDT to 6:00 PM PDT, and are free, online, and live. See the complete list of information sessions below. To register and full details, follow the link to one of the areas. Zoom link will be provided upon registration.
June Information Sessions
Foundations for Database with Instructor, Victor Leal
Looking to enter the fast-growing field of database administration, but not sure where to start. Learn about careers in data and some basic competencies to get you started.
Foundations for Design with Instructor, Kathy Gill
Considering a career in design, but not sure about Web, Graphic, or User Experience (UX)? Come learn about design and UX and the paths you can take.
Foundations for Digital Marketing with Instructor, Anil Batra
Come explore the key components of digital marketing. Discover careers and see where you can get started.
Foundations for Programming with Instructor, Krish Mahadevan
Not sure if you want to be a coder, a skilled C# programmer, or a software tester? Come learn about software programming and testing, including courses that can lead to a specific certificate program and determine a career path.
Foundations for Project Management with Instructor, Dolores Gill
Isn't everyone a project manager? Who needs to be certified? What is PMI and PMP? Come hear from a practicing expert in the field.
Also, consider one of our more popular certificate programs, the Technical Writing Certificate. Begins July 6th
Technical Writing Certificate with Instructor, Maria Blyther
Like writing clear and organized content? Then you could be a good fit in the in-demand field of technical writing. Meet the instructor about current opportunities and learn how you can get started.