Word 2019
Learn the tools and functions of Word 2019, including tables, lists and layout elements.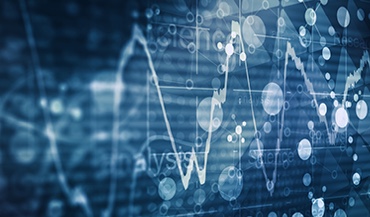 Course details
CEUs 0.8
Schedule Days
Location Online, North Campus
Cost
Registration details
Word 2019
Learn the tools and functions of Word 2019, including tables, lists and layout elements.
What you'll be able to do — competencies
Navigate and perform common tasks in Word, such as opening, viewing, editing, saving and printing documents, and configuring the application

 

Format text and paragraphs

 

Perform repetitive operations efficiently using tools such as Find and Replace, Format Painter and Styles

 

Enhance lists by sorting, renumbering and customizing list styles

 

Create and format tables

 

Insert graphic objects into a document, including symbols, special characters, illustrations, pictures and clip art

 

Format the overall appearance of a page through page borders and colors, watermarks, heads and footers, and page layout

 

Use Word features to help identify and correct problems with spelling, grammar, readability and accessibility

 
Course description
Create professional-looking documents; add tables and lists; incorporate design elements and layout options; and proof documents in Word. Employ techniques to improve the appearance and accuracy of document content. 
Prerequisites
Windows Introduction or equivalent

 knowledge 

 
Syllabus
Lesson 1: Getting Started with Word 2019 
Navigate in Microsoft Word

 

Create and save Word documents

 

Manage your workspace

 

Edit documents

 

Preview and print documents

 

Customize the Word environment

 
Lesson 2: Formatting Text and Paragraphs 
Apply character formatting

 

Control paragraph layout

 

Align text using tabs

 

Display text in bulleted or numbered lists

 

Apply borders and shading

 
Lesson 3: Working More Efficiently 
Make repetitive edits

 

Apply repetitive formatting

 

Use styles to streamline repetitive formatting tasks

 
Lesson 4: Managing Lists 
Sort a list

 

Format a list

 
Lesson 5: Adding Tables 
Insert a table

 

Modify a table

 

Format a table

 

Convert text to a table

 
 Lesson 6: Inserting Graphic Objects 
Insert symbols and special characters

 

Add images to a document

 
Lesson 7: Controlling Page Appearance 
Apply a page border and color

 

Add headers and footers

 

Control page layout

 

Add a watermark

 
Lesson 8: Preparing to Publish a Document 
Check spelling, grammar and readability

 

Use research tools

 

Check accessibility

 

Save a document to other formats

 
Next available start dates
We aren't currently offering this course, but we do update our course offerings on a regular basis. Please check back or browse our catalog for more courses that may be available now.
Interested in custom learning solutions for your team?
Tombolo Institute Corporate Solutions offers tailor-made professional development programs to meet your organization's goals.
Get started