Operations & Supply Chain Management Certificate Program
Prepares professionals for operations and supply chain management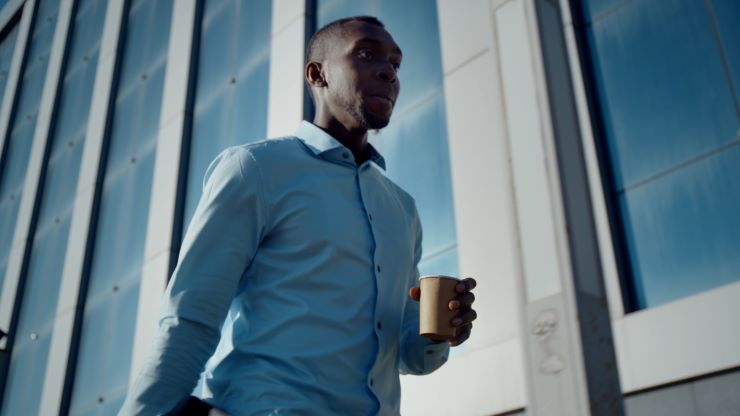 Duration
161 hours of instruction
Complete within 6 months
More info
Registration details
Operations & Supply Chain Management Certificate Program
Prepares professionals for operations and supply chain management
What you'll be able to do — competencies
Explain the importance of operational principles and practices in meeting organizational goals.
Examine how lean supply chain processes reduce an organization's environmental footprint.
Program description
This certificate program prepares professionals for the field of operations and supply chain management. It includes four purposely selected courses to position new field entrants competitively: Operations Strategy, Products, & Capacity; Manufacturing and Service Processes; Supply Chain Processes; and Supply & Demand Planning & Control. Students gain industry-demanded competencies by engaging in adaptive learning sessions, critical thinking and problem-solving activities, and applied learning projects.
Prerequisites
Computer and access to the Internet
College-level English writing and reading skills
College-level math skills (e.g., algebra, statistics)
By registering in this certificate program, you acknowledge that you meet the above prerequisites.
Program content
Operations Strategy, Products, & Capacity
Identify elements and major concepts of operations and supply chain management.
Describe operations and supply chain strategy and how it is implemented.
Explain the role of operations in designing products and services.
Describe what projects are, how projects are organized, and how network-planning models are used.
Explain what capacity management why it is strategically important.
Compare capacity planning in services to capacity planning in manufacturing.
Describe what a learning curve is and where learning curves are applicable.
Manufacturing and Service Processes
Describe manufacturing and business processes.
Explain how technology has affected manufacturing.
Explain how various manufacturing layouts are used in manufacturing and nonmanufacturing settings.
Compare and contrast service processes and systems and how they are organized.
Analyze waiting line problems.
Analyze different types of process designs.
Describe the Six Sigma approach to improving quality and productivity.
Describe quantitative aspects of quality management.
Supply Chain Processes
Explain lean supply chain management.
Explain lean design principles and how they are applied.
Apply lean design principles.
Explain the role of logistics, distribution, and transportation in supply chain processes.
Analyze global sourcing and procurement processes and strategies.
Analyze the total cost of ownership.
Evaluate sourcing performance.
Supply & Demand Planning & Control
Explain how ERP integrates business units through information sharing.
Explain how sales and operations planning coordinates manufacturing, logistics, service, and marketing plans.
Explain the role inventory management in operations and supply chain management.
Explain what material requirements planning (MRP) is.
Analyze scheduling problems using priority rules and more specialized techniques
Explain the Theory of Constraints (TOC) and processes used to solve bottleneck problems.
Compare TOC to conventional approaches.
Next available start dates
Operations & Supply Chain Management Certificate
Register before 3/31
Total classroom hours
161 hours
Schedule
Online
Independent, 4/4/2023 - 9/12/2023
Online
Evenings, 6:30 PM - 8:00 PM, 23 T - 4/4/2023 - 9/12/2023, No class 7/4
Quarter: Spring
Instructor: Samuel Otoo
Sam Otoo is a logistics and business management consultant with expertise in the operations and supply chain, accounting, payroll, taxation, investigations, and fraud industry. Sam has worked in several public and private organizations, including NGOs. He also has a strong background in computer information and systems administration.
Notes
This course has synchronous and asynchronous hours. Students access content online and engage in applied learning activities during their own time. Instructors meet with students via teleconferencing during scheduled sessions.
Interested in custom learning solutions for your team?
Tombolo Institute Corporate Solutions offers tailor-made professional development programs to meet your organization's goals.
Get started