CompTIA Cloud+
CompTIA Cloud+ provides the competencies required to maintain and optimize cloud infrastructure services.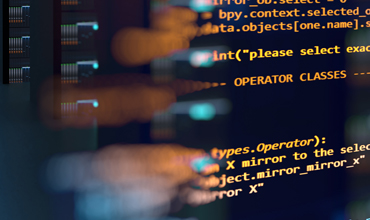 Course details
Schedule Independent
Location Online
Cost
Registration details
CompTIA Cloud+
CompTIA Cloud+ provides the competencies required to maintain and optimize cloud infrastructure services.
What you'll be able to do — competencies
Analyze system requirements to successfully execute workload migrations to the cloud
Determine proper allocation of cloud resources and apply necessary changes, based on performance data
Apply appropriate technologies and processes, including automation and orchestration, to ensure desired system performance
Implement appropriate security controls given requirements
Troubleshoot capacity, automation, connectivity and security issues related to cloud implementations
Course description
In this CompTIA Cloud+ course, students will discover the technical workings of cloud computing from the perspective of a system administrator.
CompTIA Cloud+ covers the increased diversity of knowledge, skills and abilities required of system administrators to validate what is necessary to perform effectively in IT data center jobs
CompTIA Cloud+ views cloud-based infrastructure services as an increasingly important piece of an organization's IT systems
This is the only vendor-neutral, performance-based certification covering more than a specific vendor or a single function — such as security or networking — to help you better realize the return on investment of cloud infrastructure services
Please note the refund policy for this course.  The purchase of this online course, which is administered by a 3rd party vendor, is final and non-refundable.  Once the course is purchased, no refunds will be granted.
Prerequisites
Knowledge or certification for CompTIA A+ and CompTIA Network+ recommended
2-3 years of system administration experience recommended
Syllabus
Configuration and deployment
Management
Maintenance
Security
Troubleshooting
Next available start dates
We aren't currently offering this course, but we do update our course offerings on a regular basis. Please check back or browse our catalog for more courses that may be available now.
Interested in custom learning solutions for your team?
Tombolo Institute Corporate Solutions offers tailor-made professional development programs to meet your organization's goals.
Get started