Unity Certified Programmer
Gain core Unity programming skills to contribute to projects from conception to launch.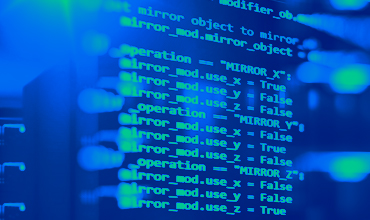 Course details
Schedule Evenings
Location North Campus
Cost
Registration details
Unity Certified Programmer
Gain core Unity programming skills to contribute to projects from conception to launch.
What you'll be able to do — competencies
Create programming for core interactions, scene and environment design
Optimize the performance and platforms of application systems that you develop
Leverage your Unity programming skills to work in software development teams
Course description
Discover the Unity platform and gain the core skills to contribute to the technical execution of a project from conception, through launch and beyond. Prepare to get certified and show employers you're adept at coding solutions to tricky problems. You'll demonstrate the ability to operate at a professional level to create the UI, script user-interactions, integrate visual and audio assets, implement application state logic, simulate physics, debug code and optimize performance.
This course is for Unity programmers with 1-2 years of experience who are ready to bring their existing skills up to a professional standard.
Prerequisites
The Unity Certified Programmer course is for individuals seeking to validate their skills in roles such as Unity Developer, Software Engineer, Software Developer, Mobile Application Developer, and Gameplay Programmer.
This course is recommended if you have:
2+ years practical experience in game or 3D interactive programming using Unity
2+ years practical experience in computer programming including C#
Experience in the full software development lifecycle working from concept through completion
Understanding of professional applications for software development with Unity, including game development, interactive entertainment, and design visualization
Basic understanding of the visual/3D asset and animation pipeline in Unity, including character and environment setups
Understanding of professional team software development practices, including unit testing and version control
Knowledge of Unity Services for collaboration, monetization, live operations, and multiplayer
Understanding of mathematics critical to 3D interactive development, including linear algebra and matrix operations
Instructors will assume your readiness for the class materials and will NOT use class time to discuss prerequisite materials
Syllabus
Programming core interactions
Working in the art pipeline
Developing application systems
Programming for scene and environment design
Optimizing for performance and platforms
Working in professional software development teams
Next available start dates
We aren't currently offering this course, but we do update our course offerings on a regular basis. Please check back or browse our catalog for more courses that may be available now.
Interested in custom learning solutions for your team?
Tombolo Institute Corporate Solutions offers tailor-made professional development programs to meet your organization's goals.
Get started