Digital Analytics for Marketing
Leverage digital data for the benefit and success of your organization.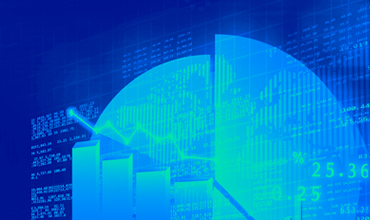 Course details
CEUs 1.2
Schedule Days
Location Online
Cost
Registration details
Digital Analytics for Marketing
Leverage digital data for the benefit and success of your organization.
What you'll be able to do — competencies
Leverage Digital Data for your organization; drive better customer experience and profit
Use real-life cases to practice and hone your understanding of Digital Data
Define goals and KPIs for measuring digital marketing effectiveness
Optimize digital marketing efforts to drive online conversions that can be applied to all sorts of business, sites and marketing efforts
Develop a culture of analytics in the organization
Course description
The majority of customers learn about and research businesses, products and services online these days. In doing so, they generate massive amounts of data. This data, when leveraged properly, can drive better customer experience and profit for organizations. This course will teach you everything you need to know to leverage digital data for your organization. You will also apply what you learn in this class to a real-life case to help solidify your knowledge. Part of the Integrated Digital Marketing Series, this class will include lectures, discussions and hands-on-exercises.
Syllabus
Session 1
What is digital analytics?
How data gets collected – hits, log files, cookies
How Digital Analytics works
Digital Analytics process
Overview of various metrics
Session 1 Assignments
In-class
Understanding basic metrics: Introduction to a project involving a real case — we will review it in the last class
Session 2
Introduction to Google Analytics
Define goals and KPIs
Configuring the tools
Segmentation
Session 2 Assignments
In-class
Session 3
Analyzing the data
Analyzing campaigns
Analyzing content
Search, display, email, social, affiliate
Session 3 Assignments
Take home
Conduct a review of the various marketing efforts by the company that we will do the project on
Session 4
Analyzing campaign (continued)
Presenting the data
Developing dashboards
Preparing the reports
Session 4 Assignments
In-class
Start developing a basic dashboard
Session 5
Storytelling
Introduction to Data Visualization tools
Session 5 Assignments
Develop a dashboard in Tableau/Excel
Session 6
A/B testing
A/B testing process
Creating a culture of analytics
Session 6 Assignments
Identify opportunities for improvement
Session 7
Creating a culture of Analytics
Finding a job — resume tips and support
Session 8
Capstone Project
The Capstone Project will involve a real company. All the learnings from the classes will be applied to the company's business. Students will analyze data from all marketing efforts and channels, and develop KPIs and dashboards for various stakeholders. Finally, students will identify opportunities for improvement and develop a testing plan.
Next available start dates
We aren't currently offering this course, but we do update our course offerings on a regular basis. Please check back or browse our catalog for more courses that may be available now.
Interested in custom learning solutions for your team?
Tombolo Institute Corporate Solutions offers tailor-made professional development programs to meet your organization's goals.
Get started