Advertising Design
Make your print and digital ads pop with effective design.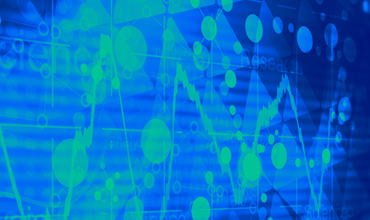 Course details
CEUs 1.5
Schedule Evenings
Location North Campus
Cost
Advertising Design
Make your print and digital ads pop with effective design.
What you'll be able to do — competencies
Describe the process for uncovering the client's needs, the audience and the budget
Describe the many forms advertising design can take and how to determine which form to recommend to a client
Explain how to help a client decide on information hierarchy or priority, which will help determine layout and order
Review basic design, color, type and composition concepts that apply specifically to advertising design
Design at least two advertising samples for a student portfolio
Course description
Make your portfolio shine with magazine, newspaper and/or online ads. This course will teach you how to make effective advertising visuals and give you a chance to apply concepts learned in Design Foundation Series and tools learned in Visual Designer Series. Course is conducted in a workshop format; portfolio pieces are developed through homework and in-class critiques. Refinement will occur throughout the course, and computer work outside of class is vital.
Pre-requisites
Design Foundation and Visual Designer courses, or equivalent knowledge
Illustrator and/or InDesign is essential
Syllabus
Session 1
Student introductions
Demonstration of effective and ineffective advertising
Review of design, color and type principles and how they appear in effective designs
Session 1 Assignments
Public Service advertising campaign
Session 2
Client needs analysis, audience and budget
Advertising design types, pluses and minuses
Information hierarchy or priority
Session 2 Assignments
Bring in drafts of public service ad on flash drive so that we can begin in-class critiques
Introduce Design a Consumer ad
Session 3
Review homework with the group
TBD
Session 3 Assignments
Students continue to work on their samples at home.
A third advertising portfolio will be introduced.
Session 4
Review homework with the group
TBD
Session 4 Assignments
Students continue to work on samples at home
Share concepts in class
Session 5
Present final design as though presenting to a client
Discuss changes that could be made before finalizing for portfolio
Session 5 Assignments
Bring in printed copies of print ads for final opportunity to share projects
Next available start dates
We aren't currently offering this course, but plan to in the future. In the meantime keep checking for updates, and browse our course catalog for more classes.
Interested in custom learning solutions for your team?
Tombolo Institute Corporate Solutions offers tailor-made professional development programs to meet your organization's goals.
Get started