Typography
Learn the fundamentals of typography.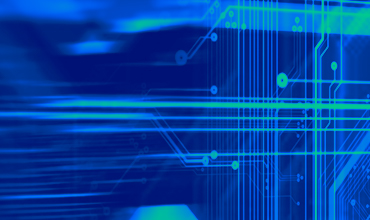 Course details
CEUs 1
Schedule Evenings
Location Online
Cost
Registration details
Typography
Learn the fundamentals of typography.
What you'll be able to do — competencies
Describe the history and purpose of typography

 

Describe the anatomy of typeface

 

Describe typeface terminology and classifications

 

Explain units of measure associated with type

 

Describe and demonstrate letter-spacing techniques such as kerning, tracking and leading

 

Explain and demonstrate methods of handling text such as measure, good leading, smart hanging quotes, even grid alignment, orphans and widows, applying emphasis, and handling rags

 

Describe the management of hierarchy with text

 

Describe and demonstrate the use of numerals

 

Explain theories around typeface selection

 

Demonstrate the use of Decks, Callouts and Pull Quotes

 

Demonstrate management of margins and gutters in text-based designs

 
Course description
This course is designed for anyone interested in learning more about the fundamentals of typography. Students will learn about type weight, scale, style, font, kerning, leading, alignment and more. Class includes lectures, discussions and group exercises. 
Syllabus
Session 1 
History of typography

 

Purpose of typography

 

Anatomy of typeface

 

Emphasis

 

Quote 

m

arks

 

Hyphen, en and em dashes

 

Using numerals

 

Dingbats and pictograms

 
Session 1 Assignments 
Letterforms as images

 

Bring in 3

–

5 examples of type in use

 

Reading: pages 8

–

57

 
Session 2  
Managing 

h

ierarchy with text

 

Kerning

 

Upper and lower case

 

Limiting type faces

 
Session 2 Assignments 
Working with font families

 

Bring in 3 

or

 4 magazines, brochures or annual reports

 

Reading: pages 58

–

107

 
Session 3  
Tracking and 

l

eading

 

Type "Color"

 

Optimum line lengths

 

Orphans and 

w

idows

 
Session 3 Assignments 
Design a 1

–

panel 2-sided brochure

 

Bring in a magazine or newspaper

 

Reading: pages 108

–

157

 
Session 4  
Type alignment

 

Text grids

 

Typographic 

f

urniture

 

Callouts and pull quotes

 

Margins and gutters

 
Session 4 Assignments 
Keep looking, thinking and making!

 

Reading: pages 160

–

205

 
Next available start dates
Registration open
Total classroom hours
10 hours
Schedule
Online
Evenings, 6:00 PM - 8:30 PM, 4 Th - 5/25/2023 - 6/15/2023
Quarter: Spring
Instructor: Iole Alessandrini
Born and raised in Italy, Iole Alessandrini is an artist who has been active in Seattle since 1994. She earned her degrees in Fine Arts and in Architecture. It is the intersection between these two creative expressions – art and architecture –through which her designs are created. She utilizes light, digital media and physical space in her design work to redefine space.
Notes
Online courses require an internet connection and the ability to interact both through audio and video using either a web cam/microphone, speakers/headset using a computer or via a mobile phone connection. Any costs associated with connectivity or equipment are the responsibility of the student.
Interested in custom learning solutions for your team?
Tombolo Institute Corporate Solutions offers tailor-made professional development programs to meet your organization's goals.
Get started