User Experience (UX) – Usability Studies
Usability refers to the factors that make a product, service or system easy for humans to use.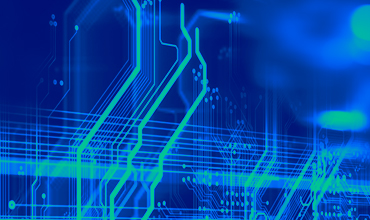 Course details
CEUs 0.9
Schedule Evenings
Location Online
Cost
Registration details
User Experience (UX) – Usability Studies
Usability refers to the factors that make a product, service or system easy for humans to use.
What you'll be able to do — competencies
Describe the intersection between human-centered design process and usability engineering

 

Discuss usability design guidelines, their foundations, assumptions, advantages and weaknesses

 

Understand the goals and principles of usability testing

 

Assess user interfaces using different usability engineering techniques

 

Understand usability as it relates to mobile devices

 

Design a user interface based on analysis of human needs and prepare a prototype

 

Recognize the pitfalls of relying on developer intuition for judging usable designs 
Course description
Usability refers to the factors that make a product, service or other technology system easy for humans to use and understand. Typically, the more usable a system is, the more efficient the system will be, and the more users will be comfortable and satisfied with their use of the system. Usability considers human factors, ergonomics, psychology and efficiency; it also strives to make something that works for a range of people, without sacrificing functionality. In this course, students will analyze existing systems and use heuristics to communicate usability standards. Students will also create and test prototypes to understand how usability testing can improve human-computer interactions. You'll explore several branches of user experience design, including interaction design, information architecture, navigation and user needs. 
Prerequisites
User Experience Research is recommended

,

 but not required

 
Syllabus
Lesson 1  
Design 
E

xamine easy-to-use and not-so-easy-to-use interfaces, exploring key design principles (efficiency, error prevention, graphic design, learnability and visibility) and human capabilities that inform usable designs (attention, color vision, human error, motor skills and perception)

 
Lesson 1 Assignments 
Watch interview with Don Norman at UX Week

, and

 

c

ome 

to class with three questions or ah-ha's for in-class discussion

 
Lesson 2  
Evaluation 
We will explore techniques for evaluating and measuring interface usability, including persona development, heuristic evaluation and user testing

 
Lesson 3  
Implementation 
We will explore techniques for building and testing user interfaces, including low-fidelity prototypes and other prototyping tools

 
Next available start dates
Registration open
User Experience (UX) - Usability Studies
Total classroom hours
9 hours
Schedule
Online
Evenings, 6:00 PM - 9:00 PM, 3 T - 11/21/2023 - 12/5/2023
Quarter: Fall
Instructor: Kathy Gill
Kathy has been immersed in user experience design for more than 20 years. She is currently the webmaster for King County Elections. Kathy taught web design and digital communications for 15 years. She has worked on web projects at Boeing, Microsoft, and Safeco. Kathy evangelizes user-centered design by writing, teaching, and mentoring aspiring designers.
Notes
Online courses require an internet connection and the ability to interact both through audio and video using either a web cam/microphone, speakers/headset using a computer or via a mobile phone connection. Any costs associated with connectivity or equipment are the responsibility of the student.
Interested in custom learning solutions for your team?
Tombolo Institute Corporate Solutions offers tailor-made professional development programs to meet your organization's goals.
Get started