Understanding Budgets
Where do budget figures come from and what they mean? Find out with this class.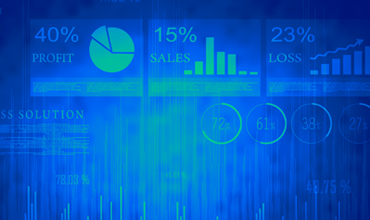 Course details
CEUs 0.9
Schedule Evenings
Location Online
Cost
Registration details
Understanding Budgets
Where do budget figures come from and what they mean? Find out with this class.
What you'll be able to do — competencies
Describe the budgeting process, identify the elements of a budget, and identify the types of budgets used within companies

 

Use various budget analysis methods, and justify and receive approval for a budget

 

Identify the purpose of and methods for preparing an operating budget, and describe zero-based and activity-based budgeting in detail

 

Identify the components of a manufacturing budget, describe flexible budgeting, and derive useful information from a manufacturing budget through key measurements and analysis of variance

 

Classify variances and use them to address performance issues, forecast budgeting periods, and formulate action plans to resolve variance issues

 

Describe the purpose of capital budgeting, define its terminology, and perform discounted cash flow calculations such as future value, present value, and net present value

 

Assemble and justify an operational budget

 
Course description
Find out where budget figures come from and what they mean. Gain skill in analyzing financial statements and using ratios to analyze cost information and the performance of profit centers. Understanding the budget process will improve your decision-making intelligence, enhance product strategy analysis, and help you to present budgets to senior management intelligently. This course can help managers in sales, marketing, operations and human resources master the financial tools companies use to make decisions about products and markets. 
Prerequisites
Basic arithmetic skills (addition, subtraction, multiplication, division) and basic algebra skills (solve a simple arithmetic equation for one unknown)

 

Familiarity and use of Microsoft Excel will be very helpful to develop the 

hands

–

on

 lab for this course

 
Syllabus
Session 1   
Budgeting Fundamentals

 

Reviewing Budgets

 

Operating Budgets

 

Manufacturing Budgets

 
Session 1 Assignments 
Review Case study to prepare for hands-on lab

 
Session 2  
Variance, Forecast and Action Plans

 

Capital Budgets

 

Lab: Developing an Operating Budget

 
Next available start dates
Register before 7/6
Total classroom hours
9 hours
Schedule
Online
Evenings, 6:00 PM - 9:00 PM, 3 W - 7/13/2022 - 7/27/2022
Quarter: Summer
Instructor: Daniel Yeomans
Notes
Online courses require an internet connection and the ability to interact both through audio and video using either a web cam/microphone, speakers/headset using a computer or via a mobile phone connection. Any costs associated with connectivity or equipment are the responsibility of the student.
Interested in custom learning solutions for your team?
Tombolo Institute Corporate Solutions offers tailor-made professional development programs to meet your organization's goals.
Get started