Human Resources Management Certificate Program
Comprehensive overview of human resources management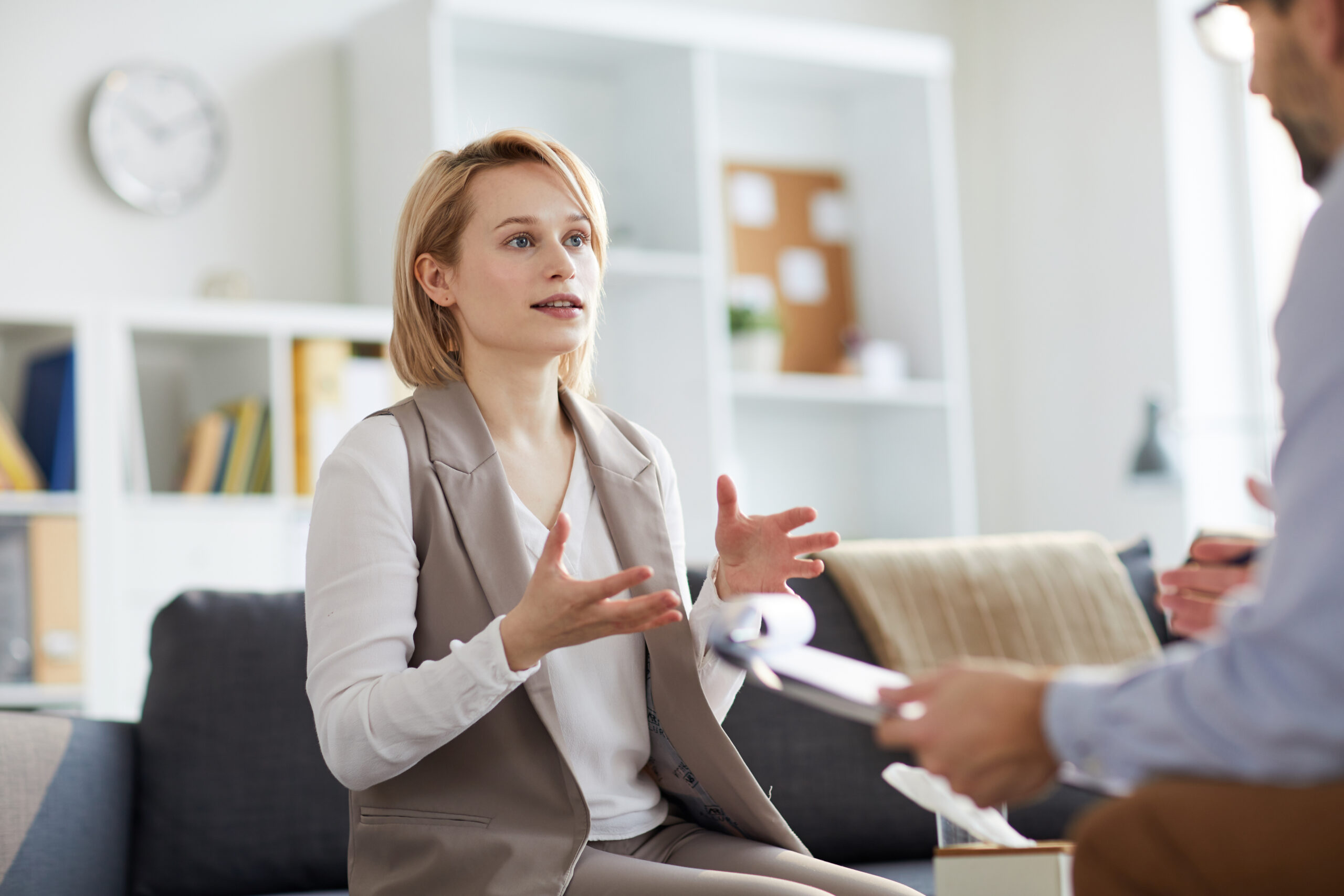 Why invest in Human Resources Management Certificate Program
Human resources can shape the culture of an organization and support the development of employees.
Duration
140 hours of instruction
Complete within 6 months
More info
Registration details
Human Resources Management Certificate Program
Comprehensive overview of human resources management
What you'll be able to do – competencies
Describe areas of expertise within the profession of human resources management such as talent acquisition, benefits, compensation, and performance management.
Define and apply the acronyms and vocabulary of the human resources management profession.
Identify national, state, and local level laws that impact human resource management.
Analyze various approaches for common human resources issues and recommend those which balance the mission of the organization with the needs of employees.
Evaluate proven approaches to enhancing employee development and organizational effectiveness.
What previous students are saying about this program
Instructors were not only experienced practitioners, but incredible resources inside and outside the course. I'm still friends with 4 of the 9 instructors more than 10 years after completing my certificate.
Nancy Kasmar
Program description
This certificate program prepares students to enter the human resources profession. Contents include Human Resources Essentials; Recruitment, Selection & Talent Development; Systems & Metrics; Compensation & Benefits; and the Human Resources Management Capstone. Threaded throughout the program are fundamentals in ethics, employment law, as well as principles in equity, diversity, and inclusion.
Prerequisites:
Computer skills to access learning materials via e-learning modality and learning management system (Canvas)
College-level writing and reading skills
By registering in this certificate program, you acknowledge that you meet the above prerequisites.
Program content
Human Resource Essentials
Define human resource management (HR) and human capital.
Name the seven categories of HR management.
Discuss the three categories of HR activity.
Identify key competencies for HR professionals.
Describe the implications of diversity in the workforce.
Explain how ethical issues affect HR management.
Give an overview of legal components of HR management.
Recruitment, Selection, & Talent Development
Apply the strategic components of effective recruiting.
Analyze the advantages and disadvantages of the three internal and five external recruiting sources.
Define legal considerations of recruiting.
Explain different uses of performance information.
Analyze strengths and weaknesses of various performance appraisal methods.
Systems & Metrics
Define HR analytics
Itemize critical results for HR to define and measure.
Identify measures and metrics used to enhance HR performance.
Create a sample of an HR audit.
Compensation & Benefits
Describe the three components of total rewards and give an example of each.
Define legal considerations governing total rewards.
Identify the types and uses of variable pay.
Analyze key benefit design considerations.
Describe the different reward elements and their applications.
Explain trends in retirement planning.
Human Resources Management Certificate Capstone
Complete a detailed case study of an organization.
Provide relevant suggestions for improvement in all areas of HR for selected organization.
Present case study to class cohort.
Author a detailed paper to identify and defend suggestions for improvement.
Next available start dates
We aren't currently offering this certificate, but we do offer many courses in human resources. Please check back or browse our catalog for more courses that may be available now.
Who should consider this program
HR professionals who want to update, refresh, or add to their knowledge base
HR professionals in small organizations who want a broader perspective
HR professionals who want to advance their careers
Career transitioners who want to prepare for the HR profession
Managers or supervisors who need HR skills and knowledge
FAQs
What is Human Resources Management?
The human resources department is an essential business unit that focuses on supporting people, so they can accomplish organizational goals and contribute to the success of the organization. Primary activities include recruiting, hiring, compensation, training and development.
Human resources serve as an umbrella for many functions including the following:
Benefits – administration of medical, dental and retirement plans, as well other programs such as educational assistance
Compensation – development of a wage and salary program and variable pay systems such as bonuses and stock options, job analysis, job evaluations and performance management
Labor relations – working with labor unions in areas such as bargaining, mediation, and contract administration, or participation in the grievance process
Employee relations – depending upon the size of the organization, this might involve employee events, conflict resolution, employment law, diversity, discrimination, or other general employee issues
Training – coaching managers and supervisors, one-on-one career development, or organizational development
Recruitment – advertising, screening, and hiring qualified individuals into the workforce
Health, safety and security – risk management, worker's compensation, and OSHA compliance
Working in any one of the above areas qualifies you as a human resources specialist. However, having expertise in all areas and cross-functional skills means that you are a human resources generalist, which is the trend today.
What does the future look like in this field?

According to the Bureau of Labor Statistics, employment of HR, Training, and Labor Relations managers and specialists is projected to grow by 9% between 2016 – 2026. Employers are very selective, however, in hiring individuals with the right mix of educational and workplace competencies. Today, organizations are delivering their human resources services differently, with more emphasis on customer service, leadership and business skills, and strong interpersonal skills. Due to high turnover, retirement, and restructuring in this economy, recruiting talented people is also a key priority.
What does Tombolo Institute offer in human resources management?
We offer a non-credit certificate in human resources management through our Tombolo Institute. In this program, you may take either individual courses that interest you or complete the full certificate program. For seasoned HR professionals we offer select continuing education courses that qualify for SHRM® re-certification units. A human resources assistant credit certificate is offered through our General Business Division.
Can I get college credits for my certificate?
Since our programs are offered through the Continuing Education Division, we do not offer college credits, we offer Continuing Education Units instead. For many people in the professional world—particularly those who already hold a college degree—a current professional certificate has proven to be of more value than another academic degree that may take several years to complete and be less directed toward hands-on knowledge.
How will obtaining this certificate benefit me?

The HR Management Certificate can be earned within a short time period, and classes are offered at convenient times. The courses are taught by talented practitioners and consultants with direct experience in the field. A certificate demonstrates to your employer your expanded knowledge in the HR field and will certainly prove a worthwhile credential for future employers.
How do I get started in this program?
There are no prerequisites for registration. Anyone with an interest in enhancing skills is welcome. Just register for the program.
May I retake a class if I miss a session or want a refresher?
We cannot manage student absences by offering make-up sessions. Re-takes are not available.
How long will it take for me to receive a certificate?

Upon completion of 140 course hours, you may receive the Human Resources Management Certificate from Bellevue College. A digital badge will be issued in two to three weeks upon completion.
What will it cost to complete a certificate program?

The cost of the program is $3,599.
How do I get my certificate?

Once you've completed the program, a  a digital badge will be issued in two to three weeks.
Is your program affiliated with SHRM?
Tombolo Institute is a SHRM® Approved Provider, we do offer classes that qualify for SHRM® re-certification units. (SHRM, which stands for Society for Human Resources Management, is the national professional organization for HR.) Our program was developed with advisory board members who are members of SHRM, and most of our HR instructors are PHR® (Professional in Human Resources) or SPHR® (Senior Professional in Human Resources) certified professionals. For more information, visit the SHRM website. The local chapters for SHRM are: Lake Washington, Northwest, Seattle, and South Seattle.
Does Bellevue College give SHRM® certification exams?

No, these exams are administered by SHRM. Tombolo Institute provides a comprehensive certification exam preparation course.
Will Bellevue College help me get a job?

Tombolo Institute does not have a formal job placement service connected with this program. Bellevue College Main Campus has an active Career Center that offers classes on job search skills, posts job openings, and has an active internship program. Check out the Career Center website at http://bellevuecollege.edu/careers. Find resources for people in the field of HR at https://humanresourcespath.com/career-resources.
Can I expect any changes or additions to these programs?

Definitely. Human resources is an ever-evolving profession. We are constantly on the lookout for courses to add to our curriculum to keep it up to date. Our programs are designed to allow us to respond quickly to changing needs in the business community. The last major changes were made in spring of 2022.
Interested in custom learning solutions for your team?
Tombolo Institute Corporate Solutions offers tailor-made professional development programs to meet your organization's goals.
Get started