Earned Value
Explore how to collect and report on project status with the Earned Value Management System.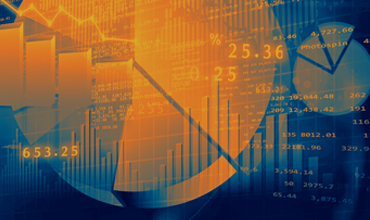 Course details
CEUs 0.6
Schedule Evenings, Weekends
Location Online
Cost
Registration details
Earned Value
Explore how to collect and report on project status with the Earned Value Management System.
What you'll be able to do — competencies
Prepare a proper work breakdown structure (WBS) in order to effectively apply EVM method

 

Apply EVM tools and techniques to control, forecast and manage projects

 

Calculate variances and performance indexes to determine the project status on budget and schedule

 
Course description
Learn how to collect information about project status and report the results with the Earned Value Management System. This system integrates both cost and schedule to provide accurate tracking of project tasks. Learn to track performance by collecting information and measuring project status against a predetermined baseline. Practice techniques for creating and monitoring results to achieve positive project outcomes.  
Pre-requisites
Introduction to Project Management or equivalent knowledge 
Syllabus
Session 1   
Describe the various project controls that can be used when executing projects. 
Discuss how project controls are selected

 

Define the various types of project control

 

Explain the principle of Earned Value Management

 
Examine the history of earned value management and why it is an important element in controlling projects. 
Review the 32 separate criteria of ANSI/EIA-748 for Earned Value

 

Define Earned Value terminology

 

Examine Earned Value measuring techniques

 
Session 2  
Recognize the terminology of Earned Value and the significance of each term. 
Discuss the meaning of Cost and Schedule variance

 

Explain the purpose and use of the Cost and Schedule Performance Index (CPI/SPI)

 

Use Earned Value equations to determine project performance

 

Compare Earned Value methodology to project management best practices

 

Explain how Earned Value, Planned Value and Actual Cost can be used to forecast future performance

 
Apply earned value management tools and techniques to execute projects on time, within budget, and with high customer satisfaction using an in-class case. 
Apply Earned Value Principles to an in-class case

 

Examine applying Earned Value techniques to traditional projects

 

Interpret variances and potential project problems using Earned Value data

 
Next available start dates
We aren't currently offering this course, but we do update our course offerings on a regular basis. Please check back or browse our catalog for more courses that may be available now.
Interested in custom learning solutions for your team?
Tombolo Institute Corporate Solutions offers tailor-made professional development programs to meet your organization's goals.
Get started