Project Management Certificate Program
Provides specialized project management skills to improve team performance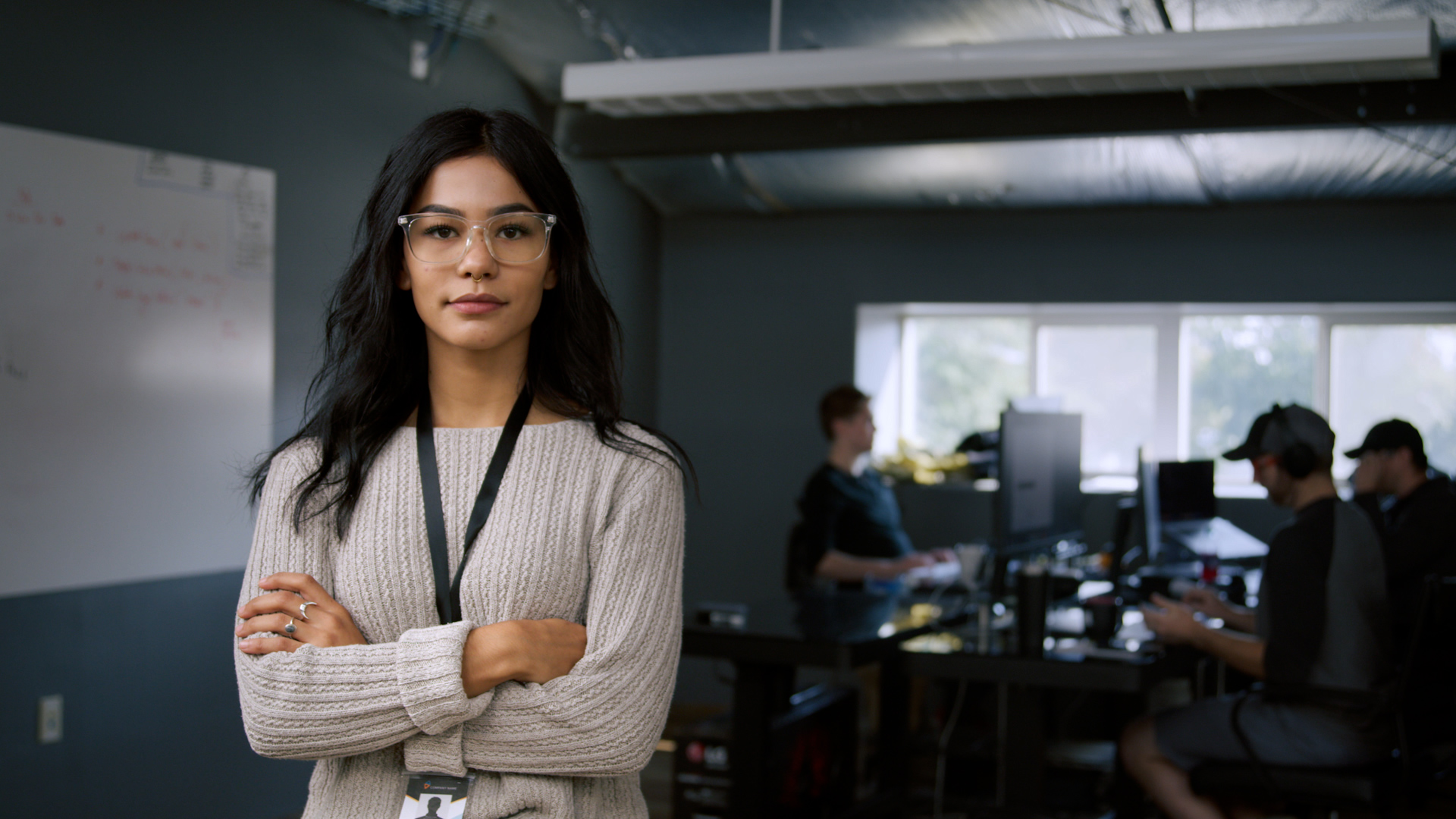 Why invest in Project Management Certificate Program
Tombolo Institute is a PMI Registered Education Provider
Our courses count toward the 35-hour PMP or the CAPM education requirements
Duration
152.5 hours of instruction
Complete within 6 months
Schedule
Independent, Weekends, Evenings
More info
Registration details
Project Management Certificate Program
Provides specialized project management skills to improve team performance
What you'll be able to do—competencies
Explain the purpose of the Project Management Body of Knowledge (PMBOK) and its accepted good practices.
Summarize tools and techniques needed to effectively plan and deliver a project.
Understand accepted and good practices recommended to deliver a product, service, or result.
Demonstrate ability to apply accepted and good practices to a variety of project scenarios.
What previous students are saying about this program
Overall, I found the instructors to be very engaging especially when you take into account, they are coming from their professional life to teach here.
Will Tooker
Program description
This accelerated certificate program is made up of 10 courses. It balances the art and science of project management. Students will explore real-world best practices that improve project management delivery and gain hands-on experience to run successful projects in today's dynamic environment. Students will plan projects in both predictive (Waterfall) and adaptive (Agile) approaches to meet organizations unique needs. Students will learn to manage teams with effective team building, leadership, and communication skills. Students will also practice techniques to enhance your effectiveness in leading a project team as well as explore tools to engage stakeholders and drive successful projects.
Tombolo Institute is a Project Management Institute (PMI®) Registered Education Provider. Required courses count toward the education requirements for the Project Management Professional (PMP®) and Certified Associate in Project Management (CAPM®) certifications.
Prerequisites:
Computer skills to access learning materials via e-learning modality and learning management system (Canvas)
College-level writing and reading skills
By registering in this certificate program, you acknowledge that you meet the above prerequisites.
Program content
Introduction to Project Management
Explain the fundamentals of effective project delivery, Plan-Do-Check-Act (PDCA,) to better plan projects.
Summarize start-up tools to effectively start a predictive or agile project.
Summarize course project scenario to apply tools and techniques in project management.
Develop a vision statement and project charter to effectively initiate a project.
Essential People Skills Part I (Planning)
Define and practice team engagement and develop a team charter to define norms and ground rules.
Summarize effective engagement techniques in a virtual environment to improve project communications skills.
Recognize the importance of organizational change management (OCM) planning to enable changes from a project.
Practice adapting your communication style to increase your ability to effectively and situationally communicate.
Recognize behaviors that promote a respectful and open culture to build a cohesive team.
Practice key activities needed to foster team development to improve team performance.
Principles of Requirements and Scope Management
Describe end-to-end requirements planning, artifacts, management, and roles to effectively plan project scope.
Distinguish the differences between requirements management in both a predictive and adaptive environment to effectively plan scope.
Describe techniques to effectively elicit and validate requirements to ensure you are solving the situation or condition from the customer standpoint.
Analyze requirements and develop overall project scope to reach a collaborated and agreed-upon scope baseline.
Practice writing user stories and creating a Product Backlog to support and plan an adaptive project.
Practice developing a Work Breakdown Structure (WBS) to support and plan predictive projects.
Principles of Project Scheduling
Explore how scheduling tools may be used to develop and manage a schedule.
Compare and contrast the differences between adaptive and predictive scheduling approaches to ensure a viable schedule.
Explore the relationship between the project baseline and predictive schedule development to reach the schedule baseline.
Use a predictive approach to develop a schedule baseline to share with sponsors and stakeholders to gain approval and acceptance.
Describe the relationship between user stories, tasks, and sprint planning to better understand adaptive planning techniques.
Use an adaptive approach to develop a task board for a case to share project status and monitor progress.
Describe schedule optimization techniques to ensure resources are available and aligned.
Principles of Cost Management
Describe the key cost management concepts used by Project Management Institute (PMI) for predictive and adaptive frameworks to improve effectiveness.
Explore how a cost management plan is used to develop and manage a budget.
Analyze a project and understand key financial metrics essential to justify a capital investment project.
Analyze the types of resources needed and when needed to determine project costs.
Develop a time-phased budget to determine the project cost baseline.
Explain differences between adaptive and predictive cost management approaches to develop cost estimates.
Describe and apply Earned Value Analysis (EVA) techniques to improve project performance.
Principles of Communications Management
Examine how project communications, methods, and techniques to support successful project delivery.
Describe the key components of a communications management plan to manage and control project communications.
Develop project communications tools to support effective communications for both predictive and adaptive frameworks.
Analyze communications methods best suited to effectively manage and engage project stakeholders.
Principles of Risk/Issue Management
Describe the key risk management concepts used by Project Management Institute (PMI) for predictive and adaptive frameworks to improve project risk management effectiveness.
Explain threats, opportunities, risk review, and responses to manage and control project risks.
Recognize key risk management tools used to support risk management effectiveness.
Illustrate an understanding of key risk management processes to apply on a project.
Explain the issue management process to identify, manage, and respond to issues.
Develop and execute an issue management plan to track and control key issues.
Essential People Skills Part II (Delivery)
Summarize conflict management skills and effective application guidelines to manage project conflicts.
Explore how to create project activities from Organizational Change Management (OCM) models to help an organization adapt to change.
Practice techniques to provide effective feedback to improve commitment and performance of the team.
Practice techniques to manage meetings more effectively.
Practice team decision-making techniques to improve team effectiveness.
Principles of Project Delivery
Compare actual versus estimated progress to determine and report project performance.
Employ contingency plans and risk responses to manage and control identified risks.
Modify project schedule and documentation through a change control process to address performance concerns.
Use quality processes to control performance and practice continuous improvement.
Execute the communication plan to share appropriate project information with all stakeholders.
Manage team and use logs to track project performance.
Project Management Practicum
Complete a kick-off meeting to ensure the team is ready to work on the project.
Use a project charter to initiate a real project with a shared understanding.
Apply project planning tools to prepare for delivery work.
Use the project management plan to manage delivery.
Present the project deliverables to meet business needs and transfer knowledge.
Apply key people skills to foster high performance.
Next available start dates
We aren't currently offering this course, but we do update our course offerings on a regular basis. Please check back or browse our catalog for more courses that may be available now.
FAQs
What is Tombolo Institutes's Project Management Program?

Our program in project management offers you a working knowledge of the tools and techniques used by professional project managers to deliver quality products on time and within budget. These tools and techniques are transferable across industries, and in today's team-based work environment, they will make you a valuable team member or leader. The program is based upon PMI's Guide to the Project Management Body of Knowledge.
Why should I consider obtaining this certificate and how will it benefit me?

The Project Management Certificate can be earned within a short time period and classes are offered at convenient times. The courses are taught by talented practitioners and consultants with direct experience in the field. Because we are a PMI Registered Education Provider, our courses count toward the 35-hour PMP® (Project Management Professional) education requirement or the 23-hour CAPM® (Certified Associate of Project Management) education requirement. Tombolo Institute also offers electives in a wide variety of topics. A certificate demonstrates to your employer your expanded knowledge in the field and will certainly prove a worthwhile credential for future employers.
What does it cost to complete this certificate?
You pay for classes as you take them, so the total cost of a certificate will depend on which classes you choose. Some courses require textbooks; others have all materials included in the cost of the course. The average cost of the 153-hour program is $3,899.
How do I get started in this program?
You do not need to submit a formal application; just register for the program.
How long will it take me to finish a certificate?

The program will be completed within six months.
How do I get my certificate?
A digital badge will be issued in two to three weeks upon completion of the program.
Can I get college credits for my certificate?
We offer Continuing Education Units (CEUs). Since our programs are offered through the Continuing Education Division, we do not offer college credits. For many people in the professional world, a current professional certificate has proven to be of more value than an academic degree that may take several years to complete and have a less practical, "real-world" orientation.
Will Tombolo Institute help me get a job?

While we do not have a formal job placement service connected with this program, we do sometimes learn of positions for which our students might be qualified and this information is shared with program graduates. Bellevue College Main Campus has an active Career Center that offers classes on job search skills, posts job openings, and has an active Internship Program. For more information on the Center for Career Connections please visit their website.
Is the Tombolo Institute program affiliated with PMI®?
The program was developed with an advisory board composed of PMI® members, and it is based on the PMI® Guide to the Project Management Body of Knowledge. Tombolo Institute is a PMI® Registered Education Provider (R.E.P.). Most project management course instructors are PMI® certified Project Management Professionals (PMP®).
What are the CAPM® And PMP® Certifications?
The CAPM®, or Certified Associate in Project Management, credential is an entry-level certification for project practitioners. The only requirements that must be met to sit for the CAPM® examination are: A high school diploma (or equivalent), and 1,500 hours of project management experience or 23 hours of project management education. The PMP®, or Project Management Professional, credential is the most widely recognized industry certification for project managers. To be eligible to sit for the PMP® a candidate must meet the following criteria:
Hold a four-year degree (bachelor's or equivalent)
Have at least three years of project management experience, with 4,500 hours leading and directing projects
35 hours of project management education
For more information on both the CAPM® and PMP® credentials, please see PMI's website.
Is this program designed to prepare a student for the PMP® exams?
While this program will certainly familiarize a student with the general knowledge covered in both the CAPM® and PMP® tests, it is designed as a program that teaches practical, hands on skills, rather than focusing on theoretical knowledge. Essentially, the program is designed to teach a student how to run a project, not pass a test. Tombolo Institute does offer the PMP® exam preparation course, but these are designed to build familiarity with the tests and build test taking skills. Students should expect to spend a significant amount of time studying outside of class if they intend to sit for either examination.
Does Tombolo Institute give the Certified CAPM® or PMP® exams?
No. Both exams are administered by PMI®. Information regarding the exams, registration and other PMI® certifications is available on PMI's website.
I've heard the PMBOK® is changing. Will this affect the program?
As of Spring 2018, the required classes in the Project Management Certificate Program align with the PMBOK® (Project Management Body of Knowledge) 6th edition. Go to PMI® for current information on PMI's updates to their PMP and CAPM exams with the release of the PMBOK 6th edition.
What are PDUs?
PDU stands for professional development units and refers to the continuing education requirements needed by PMI credential holders to renew certifications. Some courses in the Project Management program have been approved by PMI for PDU completion. For an up to date list Tombolo Institute courses that grant PDUs please consult PMI's website.
When was the last time this program was updated?
The last major change became effective Spring quarter 2022.
Interested in custom learning solutions for your team?
Tombolo Institute Corporate Solutions offers tailor-made professional development programs to meet your organization's goals.
Get started