Project Management Certificate: Part 1
Learn specialized project management skills to improve team performance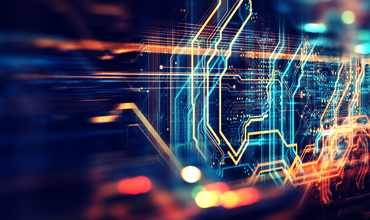 Course details
CEUs 6.0
Schedule Evenings
Quarter Fall, Spring
Location Online
Cost
Registration details
Project Management Certificate: Part 1
Learn specialized project management skills to improve team performance
What you'll be able to do — competencies
Explain the purpose of the Project Management Body of Knowledge (PMBOK) and its accepted good practices.
Summarize tools and techniques needed to effectively plan and deliver a project.
Understand accepted and good practices recommended to deliver a product, service, or result.
Demonstrate ability to apply accepted and good practices to a variety of project scenarios.
Course Description
Students will explore real-world best practices that improve project management delivery and gain hands-on experience to run successful projects in today's dynamic environment. Students will plan projects in both predictive (Waterfall) and adaptive (Agile) approaches to meet organizations unique needs. Students will learn to manage teams with effective team building, leadership, and communication skills. Students will also practice techniques to enhance your effectiveness in leading a project team as well as explore tools to engage stakeholders and drive successful projects.
Project Management Certificate: Part 1 includes Units 1 to 5 of the Project Management Certificate program. Students must complete Project Management Certificate: Part 2 with units 6 to 10 in addition to Part 1 in order to complete Project Management Certificate.
Prerequisites
Computer skills to access learning materials via e-learning modality and learning management system (Canvas)
College-level writing and reading skills
By registering in this certificate program, you acknowledge that you meet the above prerequisites.
Learning Outcomes
Introduction to Project Management
Explain the fundamentals of effective project delivery, Plan-Do-Check-Act (PDCA,) to better plan projects.
Summarize start-up tools to effectively start a predictive or agile project.
Summarize course project scenario to apply tools and techniques in project management.
Develop a vision statement and project charter to effectively initiate a project.
Essential People Skills Part I (Planning)
Define and practice team engagement and develop a team charter to define norms and ground rules.
Summarize effective engagement techniques in a virtual environment to improve project communications skills.
Recognize the importance of organizational change management (OCM) planning to enable changes from a project.
Practice adapting your communication style to increase your ability to effectively and situationally communicate.
Recognize behaviors that promote a respectful and open culture to build a cohesive team.
Practice key activities needed to foster team development to improve team performance.
Principles of Requirements and Scope Management
Describe end-to-end requirements planning, artifacts, management, and roles to effectively plan project scope.
Distinguish the differences between requirements management in both a predictive and adaptive environment to effectively plan scope.
Describe techniques to effectively elicit and validate requirements to ensure you are solving the situation or condition from the customer standpoint.
Analyze requirements and develop overall project scope to reach a collaborated and agreed-upon scope baseline.
Practice writing user stories and creating a Product Backlog to support and plan an adaptive project.
Practice developing a Work Breakdown Structure (WBS) to support and plan predictive projects.
Summarize steps to complete deliverables to provide customer value.
Principles of Project Scheduling
Explore how scheduling tools may be used to develop and manage a schedule.
Compare and contrast the differences between adaptive and predictive scheduling approaches to ensure a viable schedule.
Explore the relationship between the project baseline and predictive schedule development to reach the schedule baseline.
Use a predictive approach to develop a schedule baseline to share with sponsors and stakeholders to gain approval and acceptance.
Describe the relationship between user stories, tasks, and sprint planning to better understand adaptive planning techniques.
Use an adaptive approach to develop a task board for a case to share project status and monitor progress.
Describe schedule optimization techniques to ensure resources are available and aligned.
Principles of Cost Management
Describe the key cost management concepts used by Project Management Institute (PMI) for predictive and adaptive frameworks to improve effectiveness.
Explore how a cost management plan is used to develop and manage a budget.
Analyze a project and understand key financial metrics essential to justify a capital investment project.
Analyze the types of resources needed and when needed to determine project costs.
Develop a time-phased budget to determine the project cost baseline.
Explain differences between adaptive and predictive cost management approaches to develop cost estimates.
Describe and apply Earned Value Analysis (EVA) techniques to improve project performance.
Next available start dates
Registration open
Project Management Certificate: Part 1
Total classroom hours
60 hours
Schedule
Online
Evenings, 6:00 PM - 8:15 PM, 16 T Th - 4/11/2023 - 6/15/2023
No class 4/18, 5/2, 5/23, and 6/6
Quarter: Spring
Instructor: Dolores Gill
As adjunct faculty, Dolores Gill brings over 18 years of combined knowledge from strategy, product, marketing, and project/program/portfolio management experiences into her classroom. Her real-life senior management experiences from technology and telecommunications companies such as T-Mobile, Microsoft and F5, include launching national multi-million dollar initiatives like an IOT Wearables Portfolio, the touted loyalty program T-Mobile Tuesdays with 16M followers and growing, Univision Mobile,
Notes
This course has synchronous and asynchronous hours. Students access content online and engage in applied learning activities during their own time. Instructors meet with students via teleconferencing during scheduled sessions.

Required Textbooks:
Project Management Communications Tools, ISBN 9 780985 869526
The Fast Forward MBA in Project Management, 6th Ed, ISBN 978-1-119-70076-0-53000
A Guide to the Project Management Body of Knowledge, 7th Ed, ISBN 9 781628 256642
Interested in custom learning solutions for your team?
Tombolo Institute Corporate Solutions offers tailor-made professional development programs to meet your organization's goals.
Get started