Project Management Certificate: Part 2
Explore real-world best practices and gain hands-on experience to run successful projects.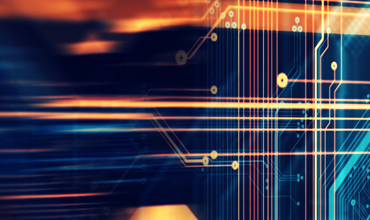 Course details
CEUs 9.25
Schedule Evenings
Quarter Summer, Winter
Location Online
Cost
Project Management Certificate: Part 2
Explore real-world best practices and gain hands-on experience to run successful projects.
What you'll be able to do — competencies
Explain the purpose of the Project Management Body of Knowledge (PMBOK) and its accepted good practices.
Summarize tools and techniques needed to effectively plan and deliver a project.
Understand accepted and good practices recommended to deliver a product, service, or result.
Demonstrate ability to apply accepted and good practices to a variety of project scenarios.
Course Description
Students will explore real-world best practices that improve project management delivery and gain hands-on experience to run successful projects in today's dynamic environment. Students will plan projects in both predictive (Waterfall) and adaptive (Agile) approaches to meet organizations unique needs. Students will learn to manage teams with effective team building, leadership, and communication skills. Students will also practice techniques to enhance your effectiveness in leading a project team as well as explore tools to engage stakeholders and drive successful projects.
Project Management Certificate: Part 2 includes Units 6 to 10 of the Project Management Certificate program. Students must complete Project Management Certificate: Part 1 with units 1 to 5 and Part 2 with with units 6 to 10 in order to complete Project Management Certificate.
Prerequisites
Project Management Certificate: Part 1
Learning Outcomes
Principles of Communications Management
Examine how project communications, methods, and techniques to support successful project delivery.
Describe the key components of a communications management plan to manage and control project communications.
Develop project communications tools to support effective communications for both predictive and adaptive frameworks.
Analyze communications methods best suited to effectively manage and engage project stakeholders.
Principles of Risk/Issue Management
Describe the key risk management concepts used for predictive and adaptive frameworks to improve project risk management effectiveness.
Explain threats, opportunities, risk review, and responses to manage and control project risks.
Recognize key risk management tools used to support risk management effectiveness.
Illustrate an understanding of key risk management processes to apply on a project.
Explain the issue management process to identify, manage, and respond to issues.
Develop and execute an issue management plan to track and control key issues.
Essential People Skills Part II (Delivery)
Summarize conflict management skills and effective application guidelines to manage project conflicts.
Explore how to create project activities from Organizational Change Management (OCM) models to help an organization adapt to change.
Practice techniques to provide effective feedback to improve commitment and performance of the team.
Practice techniques to manage meetings more effectively.
Practice team decision-making techniques to improve team effectiveness.
Principles of Project Delivery
Compare actual versus estimated progress to determine and report project performance.
Employ contingency plans and risk responses to manage and control identified risks.
Modify project schedule and documentation through a change control process to address performance concerns.
Use quality processes to control performance and practice continuous improvement.
Execute the communication plan to share appropriate project information with all stakeholders.
Manage team and use logs to track project performance.
Project Management Practicum
Complete a kick-off meeting to ensure the team is ready to work on the project.
Use a project charter to initiate a real project with a shared understanding.
Apply project planning tools to prepare for delivery work.
Use the project management plan to manage delivery.
Present the project deliverables to meet business needs and transfer knowledge.
Apply key people skills to foster high performance.
Next available start dates
The part of the program will take place in Summer of 2023. Please check back or browse our catalog for more courses or programs that may be available now.
Interested in custom learning solutions for your team?
Tombolo Institute Corporate Solutions offers tailor-made professional development programs to meet your organization's goals.
Get started