Project Management Certificate
Develop practical, real-world skills to propel your career and improve project productivity and predictability.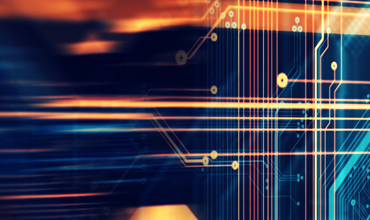 Why invest in Project Management Certificate
Tombolo Institute is a PMI Registered Education Provider
Our courses count toward the 35-hour PMP or the CAPM education requirements
Duration
153 hours of instruction
Schedule
Days, Independent, Weekends
More info
Registration for first course
Project Management Certificate
Develop practical, real-world skills to propel your career and improve project productivity and predictability.
What you'll be able to do—competencies
Technical understanding of project management
Stakeholder management & relationship building
Project scope management
Project planning
Resource management
What previous students are saying about this program
Overall, I found the instructors to be very engaging especially when you take into account, they are coming from their professional life to teach here.
Will Tooker
Program description
The Tombolo Institute Project Management Certificate Program was developed by local experts based on the latest edition of the Project Management Body of Knowledge (PMBOK®) Guide. Build skills focused on today's industry needs and prepare for the PMP® (Project Management Professional) Exam.
This program focuses on:
Skills and competencies focused on today's industry needs
A certificate to document completion of your training
Preparation for the PMP® Exam (Project Management Professional), which shows you have the strategic knowledge and expertise to drive results at your organization
Add technical courses like Excel and SharePoint, or leadership and communication course to customize this program to fit your career goals.
In the Capstone course, you'll apply what you've learned by working with a team to manage a real-world project.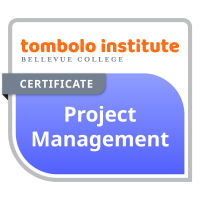 To earn the certificate, at least 153 course hours must be completed. Required courses comprise 141 course hours, and electives comprise the remaining 12 course hours. A digital badge (shown left) will be issued to students who successfully complete the certificate program.
Tombolo Institute is a Project Management Institute (PMI®) Registered Education Provider. Required courses count toward the education requirements for the Project Management Professional (PMP®) and Certified Associate in Project Management (CAPM®) certifications.
NOTE: We are currently phasing out the program in its current form. If you're looking to start a program in this area, check out our new program here. If you're in the current program, please refer to the program map below for courses to complete the program and earn your certificate.
Program map
Click the link below for the recommended course path to complete the program.
View program map
Current Project Management Certificate Classes
FAQs
What is Tombolo Institutes's Project Management Program?

Our program in project management offers you a working knowledge of the tools and techniques used by professional project managers to deliver quality products on time and within budget. These tools and techniques are transferable across industries, and in today's team-based work environment, they will make you a valuable team member or leader. The program is based upon PMI's Guide to the Project Management Body of Knowledge.
Why should I consider obtaining this certificate and how will it benefit me?

The Project Management Certificate can be earned within a short time period and classes are offered at convenient times. The courses are taught by talented practitioners and consultants with direct experience in the field. Because we are a PMI Registered Education Provider, our courses count toward the 35-hour PMP® (Project Management Professional) education requirement or the 23-hour CAPM® (Certified Associate of Project Management) education requirement. Tombolo Institute also offers electives in a wide variety of topics. A certificate demonstrates to your employer your expanded knowledge in the field and will certainly prove a worthwhile credential for future employers.
What does it cost to complete this certificate?
You pay for classes as you take them, so the total cost of a certificate will depend on which classes you choose. Some courses require textbooks; others have all materials included in the cost of the course. The average cost of the 153-hour program is about $4,400.
How do I get started in this program?
You do not need to submit a formal application; just register for classes.
How long will it take me to finish a certificate?

The typical student will complete the Project Management Certificate Program in approximately one year. The program is flexible, however, so you may enroll in classes at your own pace.
How long do I have to complete the program?

Thirteen quarters from when the first course in a program is taken.
What if I have extensive experience in some of the topics taught? Can I skip or substitute classes?

Yes, on a case-by-case basis, and subject to approval based on work history/experience and prior education, one of the required classes might be substituted with an elective class. However, you must still complete the total number of required and elective course hours (153) to receive your certificate. To request a class substitution, please fill out the Class Substitution Request Form. The list of elective options offers courses to enhance a student's soft or technical skill set. Each student is free to choose any of the elective courses that seem most appropriate to his/her own unique education and career goals.
How do I get my certificate?
You must complete all required and elective courses in your program before receiving a Certificate of Completion. Once you've completed all your courses, click here to request a Certificate of Completion. You'll be asked to complete a brief program survey, and then will be directed to the certificate request page. Your request will be forwarded electronically to an advisor for review. You will be contacted by the college if there are any questions. You can expect to receive your Certificate of Completion in the mail about three weeks after filling out your request.
Can I get college credits for my certificate?
We offer Continuing Education Units (CEUs). Since our programs are offered through the Continuing Education Division, we do not offer college credits. For many people in the professional world, a current professional certificate has proven to be of more value than an academic degree that may take several years to complete and have a less practical, "real-world" orientation.
Will Tombolo Institute help me get a job?

While we do not have a formal job placement service connected with this program, we do sometimes learn of positions for which our students might be qualified and this information is shared with program graduates. Bellevue College Main Campus has an active Career Center that offers classes on job search skills, posts job openings, and has an active Internship Program. For more information on the Center for Career Connections please visit their website.
Is the Tombolo Institute program affiliated with PMI®?
The program was developed with an advisory board composed of PMI® members, and it is based on the PMI® Guide to the Project Management Body of Knowledge. Tombolo Institute is a PMI® Registered Education Provider (R.E.P.). Most project management course instructors are PMI® certified Project Management Professionals (PMP®).
What are the CAPM® And PMP® Certifications?
The CAPM®, or Certified Associate in Project Management, credential is an entry-level certification for project practitioners. The only requirements that must be met to sit for the CAPM® examination are: A high school diploma (or equivalent), and 1,500 hours of project management experience or 23 hours of project management education. The PMP®, or Project Management Professional, credential is the most widely recognized industry certification for project managers. To be eligible to sit for the PMP® a candidate must meet the following criteria:
Hold a four-year degree (bachelor's or equivalent)
Have at least three years of project management experience, with 4,500 hours leading and directing projects
35 hours of project management education
For more information on both the CAPM® and PMP® credentials, please see PMI's website.
Is this program designed to prepare a student for the PMP® exams?
While this program will certainly familiarize a student with the general knowledge covered in both the CAPM® and PMP® tests, it is designed as a program that teaches practical, hands on skills, rather than focusing on theoretical knowledge. Essentially, the program is designed to teach a student how to run a project, not pass a test. Tombolo Institute does offer the PMP® exam preparation course, but these are designed to build familiarity with the tests and build test taking skills. Students should expect to spend a significant amount of time studying outside of class if they intend to sit for either examination.
Does Tombolo Institute give the Certified CAPM® or PMP® exams?
No. Both exams are administered by PMI®. Information regarding the exams, registration and other PMI® certifications is available on PMI's website.
I've heard the PMBOK® is changing. Will this affect the program?
As of Spring 2018, the required classes in the Project Management Certificate Program align with the PMBOK® (Project Management Body of Knowledge) 6th edition. Go to PMI® for current information on PMI's updates to their PMP and CAPM exams with the release of the PMBOK 6th edition.
What are PDUs?
PDU stands for professional development units and refers to the continuing education requirements needed by PMI credential holders to renew certifications. Some courses in the Project Management program have been approved by PMI for PDU completion. For an up to date list Tombolo Institute courses that grant PDUs please consult PMI's website.
When was the last time this program was updated?
The last major change became effective Spring quarter 2018.
Interested in custom learning solutions for your team?
Tombolo Institute Corporate Solutions offers tailor-made professional development programs to meet your organization's goals.
Get started