Principles of Software Testing
Develop software testing skills in this hands-on lab course.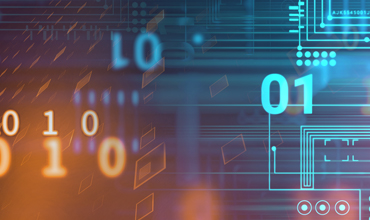 Course details
CEUs 2.1
Schedule Evenings
Location Online
Cost
Registration details
Principles of Software Testing
Develop software testing skills in this hands-on lab course.
What you'll be able to do — competencies
Describe the tester's role in software development, the skills expected of a tester, and areas of specialization within the field

 

Evaluate a subsection of software at the bug or feature level, by searching for the most serious or common issues

 

Enumerate common classes of bugs according to why the bugs may be a problem

 

Write an issue report that provides the minimal actionable data necessary to reproduce a bug, prioritizes an issue correctly, and utilizes the terminology and metadata of the project's bug tracking system

 

Perform regression testing to ensure the original issue is fixed and new issues of equal or greater severity have not been introduced into the code 
Course description
This course introduces you to the field of software testing through discussion of the tester's role in the product cycle and hands-on labs that give you an opportunity to develop software–testing skills. This course covers how testers find and break down software problems, identify bugs, determine types of bugs, report bugs and perform regression testing. This hands-on class gives you an opportunity to understand and try out a software tester's job. 
Prerequisites
Familiarity with the Windows operating system

 
Syllabus
Session 1 Topics 
Introduction to 

c

ourse, 

r

oom and 

b

uilding

 

Professional lifecycle of the tester

 

Computer and test skills that translate well in the job interview and prepare for work in the software industry

 
Session 1 Assignments 
Session 2 Topics 
Breaking down a problem (

and 

think like a tester)

 

The test vernacular

 

Describe the most basic strategies to test any code, feature, software or software environment

 

Testing in the modern 

s

oftware 

d

evelopment 

e

nvironment

 
Session 2 Assignments 
Read 

c

hapters 1

–

4

 

Lab

 

Quiz

 
Session 3 Topics 
Test 

p

lanning

 

Using test cases to find bugs

Types of Bugs

 

Coding 

e

rror

 

Design 

i

ssue

 

Requirements 

i

ssue

 

Documentation/

c

ode 

m

ismatch

 

Specification/

c

ode 

m

ismatch

 

Feature request

 

Environmental condition

 
Session 3 Assignments 
Session 4 Topics 
Communicate like a 

tester

 

Writing good bug reports

 

Finding and reporting variations of bugs

 

Communicating test information and advocating for the user

 
Session 4 Assignments 
Session 5 Topics 
Shipping quality software

 

Defects and the product lifecycle

 

Agile vs. Waterfall 

t

esting

 

Shipping the project

 
Session 5 Assignments 
Session 6 Topics 
Introduction to TFS

 

When and what to automate

 
Session 6 Assignments 
Session 7 Topics 
TFS continued

 

Utilizing product bugs to write and improve automated tests

 
Session 7 Assignments 
Next available start dates
We aren't currently offering this course, but we do update our course offerings on a regular basis. Please check back or browse our catalog for more courses that may be available now.
Interested in custom learning solutions for your team?
Tombolo Institute Corporate Solutions offers tailor-made professional development programs to meet your organization's goals.
Get started