See how we're helping professionals
Did you know…
700,000
High paying open tech jobs in the US
Top companies need your cloud computing, artificial intelligence and analytical reasoning skills.
+ 92%
Tech jobs pay more than median national wages
Across the US, higher earning is linked to tech skills.
> 250
Live learning experiences for your busy schedule
With in-demand skill building to future-proof your career.
Don't take our word for it. Here's what others are saying about Tombolo Institute.
"Time is hard to come by. So, the flexibility at Tombolo Institute made it instrumental in allowing me to pursue my technical writing certificate and transition my career. It's one of those things where now that I'm here, it feels like I was always meant to be here. I anticipate staying in this discipline through the rest of my career." Tod Hilton, Technical Writing Certificate graduate
Find out why
Tap our collective for a customized solution.



Looking to plug a knowledge or skills gap within your organization? We can help you figure out what's missing and create a customized learning solution by drawing from our collective team of subject matter experts.
Learn more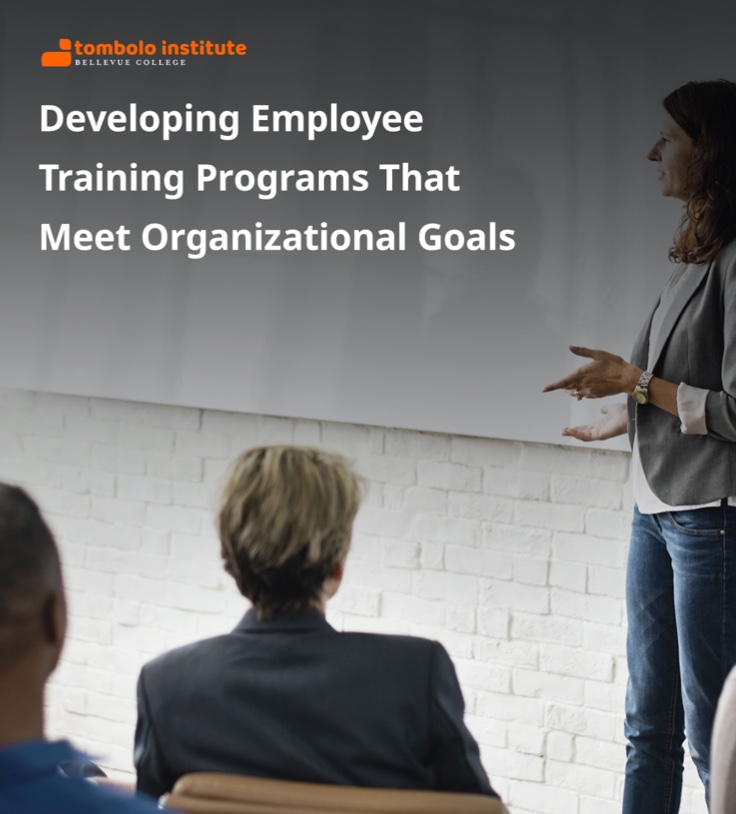 Download