Blog
View all
Starting Over and Standing Out: Marina Silcheva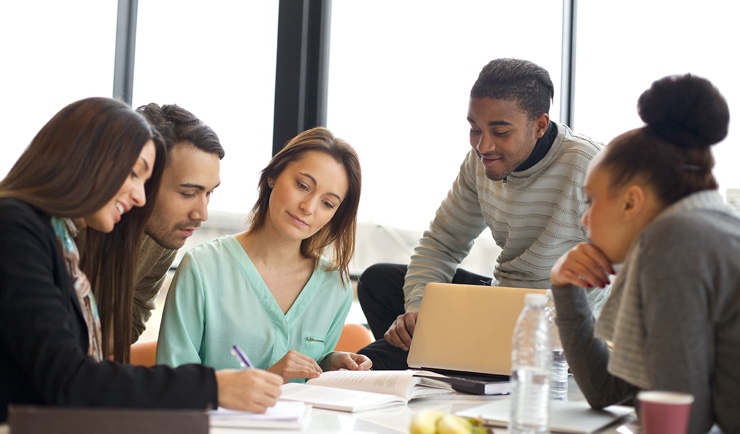 1/6/2020
Marina Silcheva knows human resources. Having worked in the field for 10 years in her native Russia and the Czech Republic, Marina was a seasoned professional before moving to Washington in 2016. When she looked for a job, however, her vast experience wasn't enough to help her find employment.
"The main obstacle for me was a lack of local experience," Marina says. "There is a huge difference between Russian laws and U.S. law, and due to my lack of the knowledge of local laws and benefits at that time, finding an HR job here was difficult."
Marina spoke with recruiters, local industry professionals and those in the local Russian community before deciding she needed education on U.S. HR. After considering multiple institutions in the area, Marina enrolled in BCCE's HR Program, provided in partnership with the Society of Human Resources Management.
"Bellevue College [Continuing Education] was the best option for multiple reasons. I could complete the different modules on a flexible schedule and the courses provided the HR information I didn't have before moving to the States. I also got great feedback from my instructors and other students. That was really helpful."
By learning new HR information and polishing skills she previously had, Marina set herself up for success. While still enrolled at BCCE, Marina began working with Bellevue College's Career Center to refine her resume and networking with instructors and students for potential job opportunities. It wasn't long before her time at BCCE made an impact on her ability to find work.
"When I got my certificate and graduated from the program, I added it to my resume. It was really great because after I did, I sent my resume to potential employers received multiple invitations for phone screens and interviews. Bellevue College is a well-known brand, and the name sounded great for employers and recruiters when I was communicating with them."
Marina's experience and proactiveness paid off. She's now working in recruitment at University of Washington Bothell and is tasked with some major responsibilities.
"UW Bothell recently established an employee recruitment function. I was hired to streamline and improve the process, as well as change and update the current policies and procedures, and become a recruitment partner for internal hiring managers. Of course, I'm dealing with different things day-to-day, not only with recruitment or selection process, but also some law regulation things and some local internal UW procedures. The knowledge I received at Bellevue College [Continuing Education] helped me to understand better what's going on here, and to adapt to this new United States policies and procedures and laws. It really helped me."
By coming to the U.S. and earning her HR certificate from BCCE, Marina relaunched her career in HR. Now, she's making a difference in her work, and in the lives of others who are considering a similar path.
"I've had a woman in the Russian community ask me questions about enrolling into the SHRM program at Bellevue College [Continuing Education]. I strongly advised her to do so because she also had some background in Russian HR and she needed to confirm her knowledge, as well as gain some new knowledge in local laws, benefits and how HR works in the U.S. The information I received was very up-to-date. When I'm working, I see everything I learned at Bellevue College and how it has helped me."