Excel: Level 1
Gain a foundational understanding of Microsoft Office Excel 2019.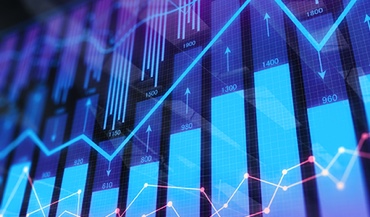 Course details
CEUs 0.8
Schedule Days, Evenings
Location Online
Cost
Registration details
Excel: Level 1
Gain a foundational understanding of Microsoft Office Excel 2019. 
What you'll be able to do — competencies
Explore the Microsoft Office Excel 2019 environment and create a basic worksheet
Perform calculations
Modify a worksheet
Format a worksheet
Print workbook
Manage workbooks
Course description
Organize, calculate, analyze, revise, update and present your data in ways that will help the decisionmakers in your organization lead in the right direction. This course will provide you with a foundation for Excel knowledge and skills, which you can build upon to eventually become an expert in data analysis.
This course is intended for students who wish to gain the foundational understanding of Microsoft Office Excel 2019 that is necessary to create and work with electronic spreadsheets.
Prerequisites
Windows Introduction or equivalent knowledge
Syllabus
Lesson 1: Getting started with Microsoft Office Excel 2019
Navigate the Excel User Interface
Use Excel commands
Create and save a basic workbook
Enter cell data
Use Excel help
Lesson 2: Performing calculations
Create worksheet formulas
Insert functions
Reuse formulas and functions
Lesson 3: Modifying a worksheet
Insert, delete and adjust cells, columns and rows
Search for and replace data
Use proofing and research tools
Lesson 4: Formatting a worksheet
Apply text formats
Apply number formats
Align cell contents
Apply styles and themes
Apply basic conditional formatting
Create and use templates
Lesson 5: Printing workbooks
Preview and print a workbook
Set up the page layout
Configure headers and footers
Lesson 6: Managing workbooks
Manage worksheets
Manage workbook and worksheet views
Manage workbook properties
Next available start dates
We aren't currently offering this course, but we do update our course offerings on a regular basis. Please check back or browse our catalog for more courses that may be available now.
Interested in custom learning solutions for your team?
Tombolo Institute Corporate Solutions offers tailor-made professional development programs to meet your organization's goals.
Get started