Illustrator CC: Level 1
Master the basics of Illustrator vector graphics editor to create effective artwork for the Web and print media.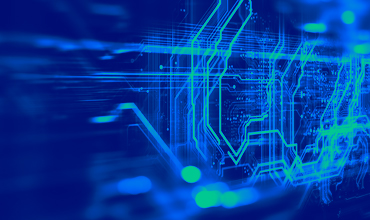 Course details
CEUs 1.8
Schedule Evenings
Location Online
Cost
Registration details
Illustrator CC: Level 1
Master the basics of Illustrator vector graphics editor to create effective artwork for the Web and print media.
What you'll be able to do — competencies
Navigate the document and identify and select tools from the tools panel 

Make selections using selection tools and use layers to organize and modify your work 

Create basic shapes such as rectangles, circles and stars 

Develop custom shapes

A

pply color using swatches and patterns 

Use saving techniques for print and web 

Develop and apply gradients, gradient mesh and blends

Create and use type
Course description
Illustrator is a powerful vector illustration tool used to create artwork for the Web and print media. Course topics include creating and editing shapes; drawing with the pen tool; using live trace and live paint; creating and manipulating color and fill swatches; and working with brushes. 
Prerequisites
Familiarity with your computer's operating system, 

and

 

file and folder management

 
Syllabus
Session 1 Topics 
Getting to Know the Work Area 

Open a document

Create a document

Open Illustrator: Explore and customize the user interface 

Utilize the navigation tools

Selecting and Aligning 

 

Various Selection Tools

Save Selection

Hide and Lock items

Align and distribute shapes

Group and ungroup items

Isolation mode
Session 2 Topics 
Operat

ing

the layers panel

Stacking Order

Layer Options

Layer Panel Menu Button

Creating and Editing Shapes 

 

Working with basic shapes

Bounding box

Live Corners

Shaper Tool

Pathfinder

Shape Builder Tool

Draw inside mode
 Session 3 Topics 
Develop

ing

custom shapes

Pen Tool

Line Segment Tool

Arch Tool

Pencil Tool

Smooth Tool

Path Eraser Tool

Eraser Tool

Adding and Removing Anchors

Refining a Curve

Cutting and Joining a Path

Image Trace

Stroke Panel

Variable Width tool

Apply

ing

 multiple shape transformations

 

Scale Tool

Reflect Tool

Rotate Tool

Sheer Tool

Free Transform Tool

Multiple Transformations
Session 4 Topics 
Working with color

Color Types

Color on Tools Panel

Color Panel

Swatch panel

Color Guide

Adobe Color

Edit Colors

Recolor Artwork

Creating and Editing Patterns

Live Paint

Gradient

Gradient Tool

Blends

Gradient Mesh
Session 5 Topics 
Utilizing

Type

Character Panel

Paragraph Panel

Type Tool

Text Along a Path

Touch Type Tool

Create Outlines

Adjust

ing

 the look of your objects with the appearance panel

 

Stacking Order

Appearance Panel Options

Appearance Panel Menu Button
Session 6 Topics 
Saving

Save As

Save As Copy

Save for Web

Export As

Learning 

Paint Brush Basics

 

Brush Panel

Calligraphic Brushes

Bristle Brush

Scatter Brush

Art Brush

Pattern Brush

Blob Brush
Next available start dates
We aren't currently offering this course, but we do update our course offerings on a regular basis. Please check back or browse our catalog for more courses that may be available now.
Interested in custom learning solutions for your team?
Tombolo Institute Corporate Solutions offers tailor-made professional development programs to meet your organization's goals.
Get started