Blog
View all
Paid, Remote Micro-Internships Now Available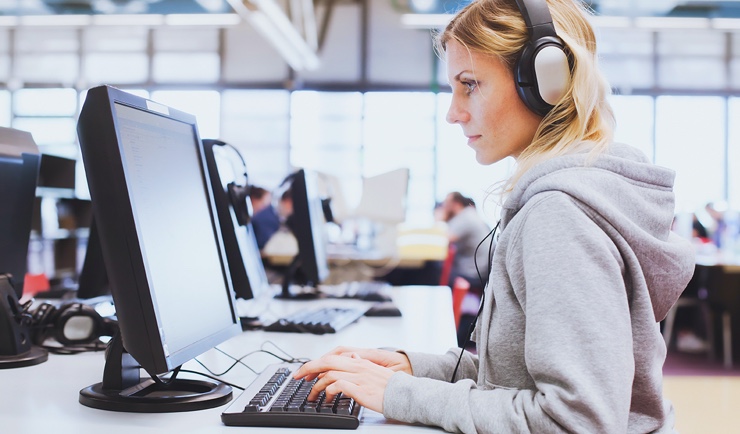 At the Tombolo Institute, we recognize that the challenges associated with COVID-19 have made it difficult for students to access internships and other professional development opportunities. In response to this, the Tombolo Institute has partnered with Parker Dewey to provide short-term, professional, paid professional work through Micro-Internships. These Micro-Internships will provide students with an opportunity to connect to employers and gain professional experience to prepare them for success in the workforce.
What are Micro-Internships?
Micro-Internships are short-term, paid, professional assignments. These projects will enable students to demonstrate skills, explore career paths, and build their networks as they seek the right full-time role. Micro-Internships are offered by companies ranging from those in the Fortune 100 to emerging start-ups, and relate to disciplines in sales, marketing, technology, HR, and finance. In response to COVID-19, all Micro-Internships will be offered remotely.
How Long Do They Last?
Unlike traditional internships, Micro-Internships can take place year-round, typically range from 5 to 40 hours of work, and are due between one week and one month after kick-off.
How Does It Work?
After creating a free account with Parker Dewey and filling out your profile, you will be able to browse project listings posted by employers. Once you review the project information and apply, employers will review your application and contact you if it is the right fit. We encourage students to monitor the list daily as employers post new opportunities.
How Do I Get Started?
To apply to Micro-Internships, follow the steps below to get started:
Create a free account here
Fill out your profile as completely as possible
Review current Micro-Internship projects available
Apply to projects of interest
Continue to check the platform regularly for new opportunities
Have remaining questions? Reach out to our partner Parker Dewey directly at 312.767.8601
or info@parkerdewey.com.