Blog
View all
Tombolo offers second Innovation Lab – Interview with Instructor Judith Paquette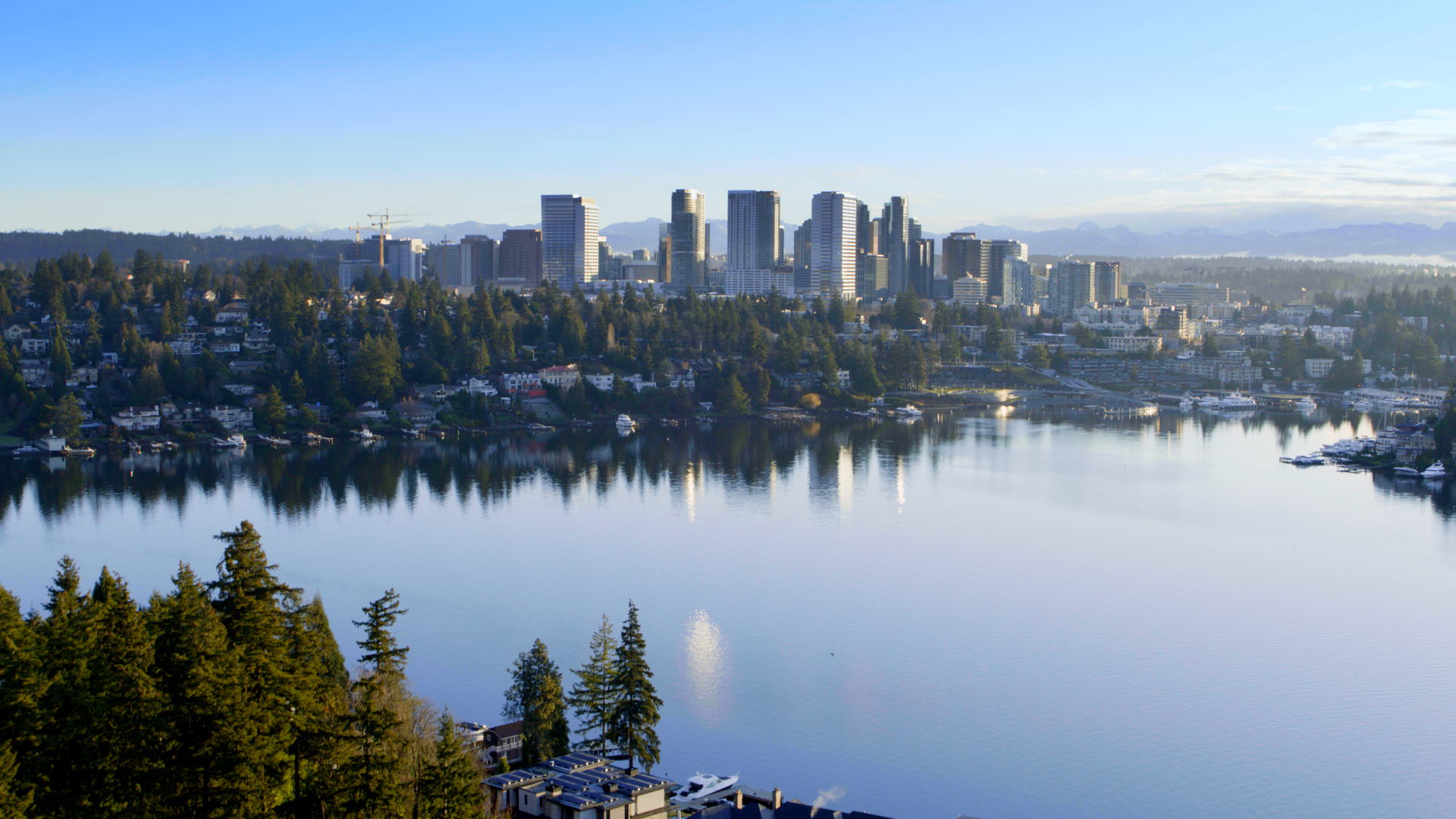 In Partnership With Startup 425, Tombolo Institute Delivers Second Session of Innovation Lab — A Short-Term, Intensive Business Training Program Intended to Help Small Businesses Survive COVID-19
10/20/2021
Even when times are good, it's a daunting endeavor to be a small-business owner. The challenges and risks are many. And if you have pinned your future trajectory onto your small business, it is sobering to note that only about half of small businesses survive past the five-year mark. Add a business-crippling pandemic to the mix, and all projections and planning are out the window. A research article by the Proceedings of the National Academy of Sciences of the United States of America (PNAS) surveyed more than 5,800 small businesses and found that due to COVID-19, 43% of businesses had temporarily closed mainly because  reductions in demand and employee health concerns.
In Seattle's Eastside, composed of the cities of Bellevue, Kirkland, Issaquah, Redmond and Renton, COVID-19-related hardships have been especially cruel for financially fragile small businesses. In an effort to reduce the rate of business closures, Startup 425, an alliance of those five Eastside cities, and Bellevue College's Tombolo Institute are offering a second Innovation Lab session. The intensive four-week program, taught by veteran Bellevue College instructors Leslie Lum and Judith Paquette, is designed to help existing businesses and entrepreneurs acquire new knowledge and adapt to the changing economic environment created by the COVID-19 pandemic.
Tombolo Institute is pleased to present the second of two interviews with Innovation Lab program instructors Leslie Lum and Judith Paquette. The following interview with Judith Paquette was conducted in October 2021. Click here for the first interview with Leslie Lum.
Q: What is your background?
Judith Paquette: My background is in accounting, audit and financial planning. I have an MBA with an emphasis in marketing from Golden Gate University in San Francisco, and I'm a CMA, a certified management accountant. I have over 10 years of experience working in corporate America, for Motorola, Paccar, Gottschalks (California) and I also worked for Western Wireless, a company that became T-Mobile. I have been an accounting and business teacher at Bellevue College for over 15 years. I serve on the Finance and Investment committees for a local nonprofit.
Q: What is the Innovation Lab program? How did it come about?
Paquette: Back in 2019, Startup 425 approached my colleague Leslie Lum about creating Innovation Lab, with the intent of making it a long-term business accelerator. Small businesses, particularly underserved BIPOC businesses, often don't have the business or management degrees to help guide them. Innovation lab was created to provide the additional business knowledge, along with mentors, expert advisors and support, to give them this. Then Covid-19 came along. So, the concept of Innovation Lab pivoted to address a Covid-19 recovery strategy. Small businesses were closing in droves in 2020. Our intent was to have Innovation Lab, and the ecosystem involved in it, stop the closings. The mission of Startup 425 is "to provide access to tools that entrepreneurs need to go from idea to a working business that is successful and sustainable." Innovation lab, in pivoting to address COVID-19, shifted to be a sort of triage for small businesses in those Eastside communities. But now we are realizing that it is much more long term. Small entrepreneurs need help scaling up. Taking it to the next level.
Q: What topics are covered in the program?
Paquette: The program is like an MBA crash course. We start with a brief overview of entrepreneurship, some statistics, strategy and the need for proactive transformation. We spend a great deal of time covering the customer journey, segmentation, targeting, and positioning. It turns out that like all of us, we focus on our idea, our product. But, in fact, that's not what customers care about. Think of a recent time where you needed something. You go to that ubiquitous search bar and type in your problem, hoping for a solution. So, we work with businesses to identify customers' needs, pain points, desires, and problems. It takes practice, feedback, and a relentless desire to solve customers' problems. We talk about the product life cycle and MVP, which is minimal viable product. We also talk about how business processes can create value.
In addition, we cover finance topics related to capital and strategy, income statements, balance sheets, cash budgets and runway, which helps our entrepreneurs understand how fast they are burning cash. And most importantly, we talk about what it means to be business, banking and loan ready.
The curriculum is never fixed. While we base our curriculum ideas from the Foster School of Business' Consulting and Business Development Center at the University of Washington, we tailor it for each particular audience of businesses.
Q: Can you explain what you mean by loan ready?
Paquette: Loan ready means being prepared to access financing, being prepared for the rigorous screening process that you have to go through before you can get a business loan. Many of our entrepreneurs are underserved by the banking industry and are hesitant to pursue loans due to negative experiences or perceptions of banks as having discriminatory practices related to the BIPOC (Black, Indigenous, and people of color) community.
And so, we are partnering with Business Impact Northwest — a nonprofit Community Development Financial Institution (CDFI) that is dedicated to serving underbanked entrepreneurs. They are committed to working with regional business accelerators like Innovation Lab as a way to reach out to underserved businesses, which are often BIPOC-owned. Business Impact Northwest helps the entrepreneurs in our program apply for loans. Their goal is to help our underserved business owners get help with the process of applying for a loan, making sure they are banking and loan ready. They work with us to make sure we cover the topics related to capital access that are most relevant to our students. Those topics can be things such as actually having financial statements and a cash budget, what lenders are looking for in terms of profitability, and what types balance sheet metrics are needed.
Q: Describe the mentorship aspect of the program. At what point during the process is a mentor assigned to one of your business owners?
Paquette: We hold a meet-your-mentor session during the first class. Our mentors are business professionals from the Eastside community. Ideally, our mentors meet with their assigned business owner at least once a week while Innovation Lab is in session, and once a month for a few months thereafter
During our first session, we had a mentor in Kirkland who was meeting with one of our business owners — a woman-owned law practice — two to three times a month. That mentor helped her acquire more than 15 new clients, which was incredible.
Mentors serve a great role in helping our business owners establish a sense of accountability. When they meet with their mentor, they know they are going to have to answer questions like, "What's your plan? You've got this business model canvas; you told us this is your target market. How are you going to reach them?"
Q: How does the objective of bringing equity to the community fit into the Innovation Lab program?
Paquette: Bringing equity to the community means that everybody gets a chance at the opportunities that come along. Everybody gets a chance at funding. We and our partners accept and acknowledge that there is systemic racism that thwarts the success of many of our business owners. We ask ourselves: How do we rectify the situation in a way that's equitable? We believe it starts with education. But it's not enough to educate people and say, "Now good luck out there." There has to be an ecosystem of people and resources within the community that are committed to this idea of equity. That is what we are trying to do with our partnership with Business Impact Northwest. It's not about sending a business owner to yet another resource page on the web but rather creating what we call a warm handoff. For example, we will tell one of our business owners who wants to pursue a business loan that we're going to hand them off to the people at Business Impact Northwest, and they're going to help them with the loan paperwork, because it's confusing; it's confusing for everybody, and we get it.
We are also having discussion on how we can assist our businesses with applying for state government contracts — a process that can seem like an endless steeplechase, daunting, and discouraging. We would like to help get our business owners trained to be ready, and confident to apply for state government contracts when they come up. Our goal is to have our businesses be in a good position to bid on these contracts. For me, that's creating equity. That's where the traction takes hold. That is when our mission becomes more than just a statement; it is when policy plays out in practice and delivers results that can be measured. And that's when you see people's lives and the communities in which they live begin to transform.
Student Testimonials
Yavnika Khanna, Founder and Chief Impact Officer, Impactika Consulting LLC
"I was introduced to a great set of mentors, teachers and real-world change makers who were enthusiastic about making a difference through business. Every week I was in the company of do-gooders who are looking to improve, learn more and build a local network. My business has doubled since I took Innovation Lab."
Jessica Kravitz, JD, Krueger Beck PLLC
"I've gone from being a new attorney with no clients to having a steady stream of new clients and promising leads on the horizon!"
Dr. Ebony Blackmon Humphrey, CEO, Caritas Critical Case Management
"I was able to build up the confidence to apply for a governmental contract and was awarded it, increasing my revenues by 50%! I became knowledgeable about funding resources and partners. I applied for an SBA loan, and I hired two new front office staff members."
###
Registration for this course is through an online application process. Apply for the next Innovation Lab course. The Innovation Lab program is open to any entrepreneur who has been in business for at least one year. Small-business owners of all backgrounds are encouraged to apply.
For more information, please contact:
Leslie Lum at llum@bellevuecollege.edu or
Judith Paquette at judith.paquette@bellevuecollege.edu