Blog
View all
Position Yourself for Success During COVID-19: Certificate Programs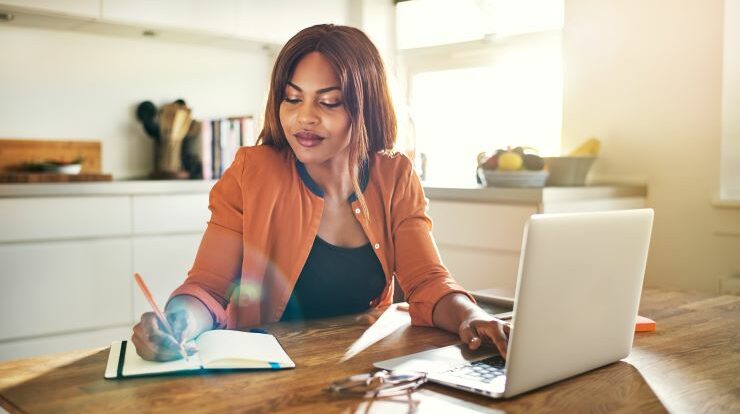 3/31/2021
During the COVID-19 pandemic, many people's lives have been turned upside down. There are many workers who have lost their jobs and are struggling to find new employment during this pandemic that has claimed about 10% unemployment in the US labor market. Some workers are continuing to stick with their occupation while others have decided that this is a good time to make a career change.
No matter when, the timing is always right to bolster skills by taking classes, self-paced and instructor-led ones, to add new knowledge and skills to a worker's competency. Even before COVID times, Americans had to compete with the global workforce for future jobs that will require adaptability and flexibility. New technological changes such as automation and artificial intelligence (AI) continue to pose significant challenges to any unskilled labor.
Whatever a person's circumstances are, there are opportunities for those who are willing to embrace change. The pandemic is the perfect time to begin thinking about your professional goals and take control of your career. Plan ahead by enrolling in a certificate program from the Tombolo Institute. Our industry recognized courses will allow you to upskill in your existing career trajectory or reskill for a career change. Read on to check out some of our suggestions to help you decide on which certificate program is the best for you and your goals.
Where you live? Do you live in or close to a city like Seattle, San Francisco, or Austin that offers many information technology (IT) jobs? Do you want to become a software developer? To become a software developer, you can take a software programming certificate program or a coding bootcamp.
Tech jobs that are non-coding? Did you know that there are tech jobs for people don't want to code? Non-coding tech jobs, include becoming a technical writer, graphic designer, User Experience (UX) designer just to name a few.
Want the flexibility? For those who want freedom in choosing their working schedule or becoming their own boss, there are various certificate programs that will prepare you to become self-reliant and independent QuickBooks Desktop prepares you to become bookkeepers for small businesses or contractors. Certificate programs for Project Management, Financial Planning, Real Estate Agent all prepare students for specific industry certification and to become individuals who can work for themselves or employers.
So, what are you waiting for? Not sure? Explore our current certificate programs or talk to someone who is already doing what you want to get into. If not, send us a note and we can try to help.
References:
Workers Reinvent Themselves After Jobs Vanish in Pandemic, Dill, Kathryn and Weber, Lauren, WSJ, 07/06/2020
4 tech jobs for people who don't code, Parzych, Dawn, Opensource.com